Hatha Yoga Sadhana
with Swami Dharmananda and Ananda Mayi
March 10 - 15, 2019
Description
This Hatha Yoga Sadhana Course is a program to help prepare students for the full two week Sadhana Intensive course which was devised by Swami Vishnudevananda based on his own hatha yoga sadhana in the Himalayas. He said that six months of this intensive practice gave him the energy to carry out his mission of spreading the teachings of yoga in the West for next 40 years.
This course combines both group practice and individual self-practice divided into two or three sessions per day. The emphasis is on intense and prolonged pranayama. Students work towards three hours of pranayama per day.
Daily Schedule
The daily schedule includes:
  6:00 Satsang
  8:00 Asanas and Pranayma session 1 (group practice)
  10:00 Brunch
  10:45 Karma Yoga
  12:00 Pranayama session 2 (personal practice)
  1:30 Workshop on Hatha Yoga Pradipika
  4:00 Asanas and Pranayama session 3 (personal Practice)
  6:00 Dinner
  7:00 Peace Chanting
  8:00 Satsang
Requirements
The course demands a high level of self-discipline and students are guided according to individual needs. Students are expected to remain within the ashram premises throughout the course with no free days, no access to telephone or email and a strict sattvic diet (salt, spice, tea and sugar free).  The highly controlled environment is vital for this type of practice.  The course requires some preparation from the student. Interested students are advised to prepare by following a regular daily hatha yoga practice and a sattvic lifestyle. Sound physical and mental health is a pre-requisite.  Hatha Yoga Sadhana affords a unique opportunity to extend the limits of our capabilities, strengthen our stamina and develop self-confidence with long lasting effects.
Prerequisite
The Hatha Yoga Sadhana course is open to Sivananda Teachers Training Course (TTC) graduates and also non-graduates. Good physical and mental health as well as a high degree of self-motivation are required.
Teachers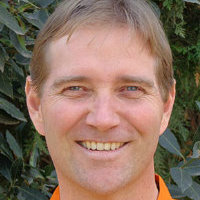 Swami Dharmananda
Swami Dharmananda is assistant director of the Yoga Farm and is in charge of the Karma Yoga program.  He is a faculty of the Sivananda Institute of Health (SIHY) and is one of the main teachers of Yoga Philosophy and Meditation at the Ashram. He took sannyas vows…
Learn more about Swami Dharmananda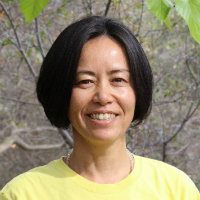 Ananda Mayi
Ananda Mayi is a full-time staff, hails from Japan, and took TTC at the Yoga Farm in 2014 and ATTC in 2015.  She is currently enrolled in the 800-hour Yoga Health Educator Course.  She enjoys teaching yoga to both advanced and beginners and especially loves kirtan chanting.  She…
Learn more about Ananda Mayi