Permaculture Weekend: Social Permaculture and Community Building
with Ryan Rising and Colin Eldridge (Krishna Das)
November 22 - 24, 2019
Description
Permaculture lays out a path for how we can approach our world under the current socio-political and economic climate to re-integrate ourselves into the ecological web of life and cultivate relationships of mutual aid and reciprocity with one another.  Sometimes the most direct way to challenge and alter the dominant systems that shape our lives is to directly approach how we create what we need and how we take care of one another.
This workshop will look beyond the ways we grow our food, access water, build shelter, and tend to ecology to see how permaculture can also guide us in relating with one another and building community as we reclaim our lives and translate personal healing into collective healing.
The course will start with an introduction to permaculture design methods for reweaving ourselves into the natural world symbiotically, and move toward applying the principles of permaculture communities, relationships, and the social realm. The course will explore how we make decisions together as well as methods for conflict resolution and restorative justice. We'll also look at alternative economies, placemaking, and collaborative group dynamics for liberatory communities.
Schedule
Friday
Friday Afternoon: Registration and Arrival
6:00pm Dinner
7:00pm Orientation welcome
8:00pm Satsang: guided silent meditation, chanting and lecture
Saturday
06:00am Morning Satsang
08:00am Yoga class
10:00am Brunch
11:00am Workshop: Intro/Refresher on Permaculture Design, Ethics, Principles, Framework
12:00pm Workshop: Applying the Permaculture Principles to People & Communities
01:00pm Break
01:30pm Workshop: Guided Conversation to Digest Information
03:00pm Workshop: Mediation, Conflict Resolution, Accountability Process & Restorative Justice
4:00pm Yoga Class
6:00pm Dinner
8:00pm Evening Satsang
Sunday
06:00am Morning Satsang
08:00am Yoga Class
10:00am Brunch
11:00am Karma Yoga
12:00pm Workshop: The Yoga of Social Permaculture 
01:00pm – 02:00pm Workshop: Building Spiritual Community
Teachers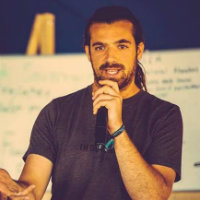 Ryan Rising
Ryan Rising is a community organizer and permaculture educator based out of the San Francisco Bay Area. After organizing Pushing Through the Pavement: a Permaculture Action Tour with The Polish Ambassador in the Fall of 2014, Ryan co-founded the Permaculture…
Learn more about Ryan Rising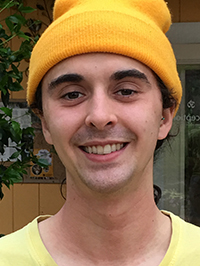 Colin Eldridge (Krishna Das)
Krishna Das (Colin) is a trained Sivananda Yoga instructor and Permaculture Designer. He teaches and helps coordinate Yoga and Permaculture programs at the Sivananda Yoga Farm. He teaches participatory and interactive workshops around topics such as Yoga, permaculture, art, social justice,…
Learn more about Colin Eldridge (Krishna Das)