Effective Stress Management: An Ayurvedic Perspective
with Manas Kshirsagar
March 22 - 24, 2019
Description
Stress can be caused by a lot of different things. And people have many different ways of dealing with stress. When something causes stress in the body the HPA axis kicks in. The hypothalamus will be redirecting traffic of the flight fight or freeze response. Pituitary and adrenaline glands release adrenaline and cortisol to aid in response. This complete process is detrimental to the human physiology because 1. It shuts down 2. High cortisol levels are going to depression and 3. Repeated exposure to excessive adrenaline causes depletion of the neural connections.
However! Stress can be handled. One thing I tell all my patients is you can either remove the stress from your life or you can change the way your physiology responds to stress. By practicing meditation yoga and structured breathing the brain is conditioned to systematically cope with stressful situations.not by not letting them affect us, but by ensuring that their reaction or response to the stimuli or stress or, is at a mental minimal. Studies have shown that meditators are able to settle down after a stressful situation quicker! As well as prolonged exposure does not trigger the same flight or fight response but rather activates the prefrontal cortex and regulates thoughts. 
The brain/gut connection is very important in the human physiology. One of my favorite sayings is I'm sorry for the things I said when I was hungry! Understanding this connection hope this relate the two main centers of the nervous system CNS in the PNS. The vagus nerve connects the brain to the stomach. And stressful situations the releases cortisol which prevents the stomach from creating gastric juices. This is why you don't feel hungry when you are stressed. Emotional eating is another part that is affected. When you enjoy certain type of food endorphins are released and you feel joy and contentment.
The ability to control your response to stress and harness the positive energy of stressful situations to use it to work for you takes a lot of conditioning and practice. This is why meditation, yoga, and pranayama are all called practices. With structured stress, it allows our bodies to respond in a systematic manner while being in a controlled environment.
Daily Schedule
6:00-8:00am      Satsang: Guided silent meditation practice, chanting and lecture
8:00-10:00am    Yoga Class
10:00am              Brunch
11:00am              Karma Yoga
12:00-1:00pm   Ayurvedic Workshop
1-4pm                  Ayurvedic consultations/body treatments / nature walks
4:00-6:00pm    Yoga Class
6:00pm               Dinner
7:00-8:00pm     Free Time
8:00-10:00pm   Satsang: meditation, chanting and lecture
Teacher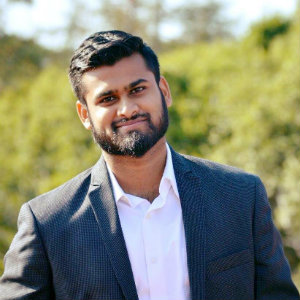 Manas Kshirsagar
Manas Kshirsagar is a Certified Ayurvedic Practitioner. He comes from a Rig Vedic Bramhin tradition with an extensive Ayurvedic background. He graduated from Aloha Ayurveda Academy and completed his BS in Health and Physiology from Maharishi University of Management. He is an acclaimed Wellness Consultant, and expected to…
Learn more about Manas Kshirsagar