Yoga Holistic Health Weekend: Doctors and Nurses Retreat
with Suprabha Jain, MD
June 7 - 9, 2019
Description
This weekend Yoga retreat is designed for health care professionals to recharge themselves with Yoga and meditation practice, healthy vegetarian food, and the positive and healing environment of the Ashram. Workshops focus on practical Yoga techniques for improved Self-care, how to adapt and make positive lifestyle changes, and how to cultivate a calm and balanced mind in the midst of life's daily challenges.
Schedule
6-8am Satsang: Guided silent meditation practice, chanting and lecture
10am Brunch
11am-12pm Karma Yoga
4-6pm Yoga Class
6pm Dinner
8-9:30pm Satsang: meditation, chanting and lecture
Pre-requisites
There are no prerequisites other than a sincere desire to learn and serve.
Arrival and Departure
Arrival: The course will begin with and orientation at 7pm on Friday.
Departure: The course will conclude at 3pm on Sunday.
We encourage you to join us for 4PM , making the most out of the afternoon by joining us for the Asana class and dinner. You are always welcome and encouraged to extend your stay to any length before or after the course. Please indicate your desired arrival and departure dates on your registration form.
What to Bring
Durable shoes, loose comfortable clothing, durable work clothes, writing materials, meditation shawl or blanket, yoga mat, flashlight.
Books and materials are available in our boutique.
Teacher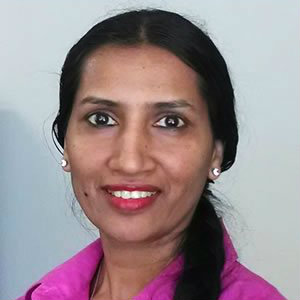 Suprabha Jain, MD
Dr. Jain was born in India but has been trained in medical school in USA.  She is director in charge of an integrative medical clinic in Walnut Creek, CA.  She has a natural interest in yoga and ayurveda and is passionate about holistic healing.  Dr. Jain has developed,…
Learn more about Suprabha Jain, MD