Yoga of Recovery 1-day Retreat
with Karen Wilkinson
September 7 - 8, 2019
Description
During our workshop we look at the roots of our bad habits and addictive behaviors, what feeling states lie behind us acting out with substances or behaviors.  Most importantly we'll teach you tools from both Yoga and Ayurveda to help balance mind-body that over time will allow us to become more resilient and stabilized in our reactions and moods.
Schedule:
2-3.30pm        YoR workshop
4-5.45pm         Ashram yoga class
6-6.30pm        Dinner
6.30-7.20pm   Open all-fellowship 12 step meeting
7.30-9pm        Satsang
Overnight (optional)
6-7.45am      Satsang
8-9.45am      Ashram yoga class
10-11am       Brunch
11-noon       Karma Yoga
noon            Check out
Pricing
Day
 Rate = $50 includes YoR talk, Yoga Class, 
1
 meal, 
1
 Satsang, and facility use
Overnight (Tent Rate) = $80 includes all above
Shared Dorm = $95 includes all above.
Teacher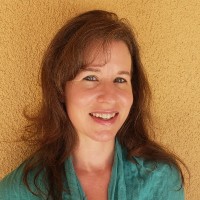 Karen Wilkinson
Karen Wilkinson is a yoga teacher and devotee with more than 1,000 training hours in yoga asana, mantra and Yoga of Recovery teachings. She believes yoga has the power to save and transform lives, as that's been her experience since…
Learn more about Karen Wilkinson