Yoga Holistic Health Retreat – Diabetes Prevention & Management
with Maha Lakshmi Chaitanya
January 26 - 31, 2020
Description
Diabetes mellitus (DM) is a group of metabolic disorders characterized by chronic hyperglycemia due to relative insulin deficiency or resistance or both. [29.1 million people in the United States have diabetes, but 8.1 million may be undiagnosed and unaware of their condition.]  The successful management of diabetes revolves around an individually tailored nutritional and lifestyle plan, Yoga exercise , breathing and meditation regimen. Use of medication if needed . Regular monitoring by patient and physician, and supportive education are an integral and important part of management.
The team of SIHY's Yoga Health Educators and Nutrition Service will guide you to make these decisions with knowledge and confidence. Patients would leave our workshops feeling empowered, and knowing what to do to incorporate their treatment plan and Yoga lifestyle:
Daily Schedule
6-8am Satsang: Silent meditation, chanting and lecture
8-10am Special Yoga therapeutic class – adapted to condition
10am Brunch
11am Karma Yoga
1-3pm Yoga Health Workshop
3-4pm Free Time and Nature walks
4-6pm Special Yoga therapeutic class – adapted to condition
6pm Dinner
7-8pm Free Time
8-10pm Satsang: meditation, chanting and lecture
Workshops
1. Yogic and Ayurvedic Healthy Lifestyle
2. Yoga and Diabetes Management
3. Stress Management, Self-care and Positive Thinking techniques
4. Anti Diabetic Nutrition and Cooking
5. Self-affirmation, emotional intelligence and Meditation
Pre-requisite
There are no prerequisites other than a sincere desire to learn classical yoga.
Teacher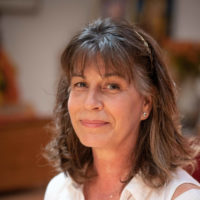 Maha Lakshmi Chaitanya
Maha Lakshmi Chaitanya is a teacher of Classical Yoga for many years, to be graduated Yoga Health Educator, a student of Ayurveda, a practitioner of the four paths of yoga, and a dedicated student of Swami Sitaramananda and the teachings of Swami Sivananda and Swami Vishnudevananda. Bringing a brightness and…
Learn more about Maha Lakshmi Chaitanya