Ayurvedic Massage Rejuvenation Retreat
with Jennifer Andrews (Ambika)
June 5 - 7, 2020
Description
The ashram is the ideal place to come relax, rejuvenate and detoxify from your daily life.   This weekend provides an opportunity to receive guidance and nurturing from specialists trained in the ancient healing science of Ayurveda.  You will receive a four handed Abyhanga massage or have opportunity to upgrade to a bliss therapy.  Additional body treatments and/or consultations are available.  Participants will practice Yoga asanas (postures), Pranayama (breathing) and meditation twice daily and attend daily workshops on Ayurveda and health.
Additional Ayurvedic Services Available
The Consultations and Body Treatments have an additional cost on top of what is being charged for Tuition and Accommodations.  Please see our full Well-being Treatment Menu for descriptions and prices.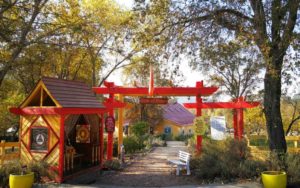 Ayurvedic Consultation
Discover your own personal constitution and learn the basic tools to keep your body, mind and spirit in balance through diet, lifestyle and other tools for healthy living. We'll determine what kinds of activities and changes in your lifestyle can best help you restore balance. Includes detailed history intake, pulse and tongue analysis, diet and lifestyle evaluation. Please call to book your Ayurvedic consultation and complete your Intake Forms before your scheduled appointment time.
Ayurvedic Bliss Treatments
A beautifully relaxing and luxurious full body treatment. Includes Abhyanga, a herbal oil massage; followed by Shirodhara, a soothing, steady stream of herbal oil poured on to the forehead directly over the third eye, calming and purifying the mind. Last comes Swedhana, a full-body herbal steam treatment, which helps the oil and herbs penetrate the body, nourishing the skin and removing toxins.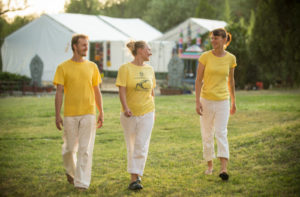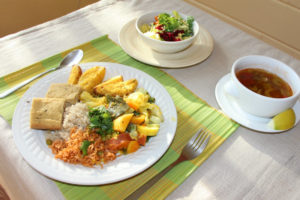 Curriculum
Talks will be given on topics such as: Ayurvedic constitution, Signs of imbalance and balancing therapies, Proper Digestion Guidelines to healthy eating, Ayurvedic lifestyle, seasonal and daily routines
Daily Schedule
6-8am Satsang: Guided silent meditation practice, chanting and lecture
8-10am Yoga Class
10am Brunch
11am Karma Yoga
12-1pm Workshop on Ayurvedic Lifestyle & Routines
1-4pm Free Time and Nature walks
4-6pm Yoga Class
6pm Dinner
7-8pm Free Time
8-10pm Satsang: meditation, chanting and lecture
Learn more about what Ayurveda is in our teachings pages.
Find other upcoming dates for Ayurveda courses and retreats.
Teacher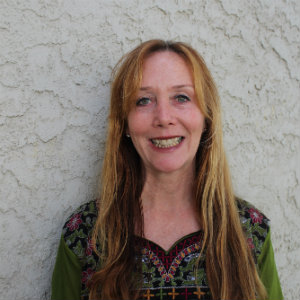 Jennifer Andrews (Ambika)
Ambika (Jennifer Andrews) specializes in the ancient vedic healing sciences of Ayurveda and Yoga. She is the owner and founder of Ambikas Ayurveda. Ambika has a Bachelor of Science degree from The University of Nevada, Reno, Masters of Education degree from The University of Cincinnati, and certificates in…
Learn more about Jennifer Andrews (Ambika)