Marma and Prana for Yogis
with Swami Jnaneswariananda
July 17 - 19, 2020
Description
Marmas are key energy points in the body and represent the connection between the physical body and the vital  energy (prana). Studied in India since 3,500 BC, marmas were known to be the basis for strength of body and  strength of mind. Yogis are using marma therapy in their daily practice to heal the physical body and energetic body.
asanas manipulate the marmas to stimulate, and balance marmas;
pranayama moves prana through the marmas, improving the energy flow
meditation is able to clear marmas if we have an awareness of the points and of the flow of prana in the body
In this weekend course, we will study the nadis and marmas important to yogic healing and practice our asana, pranayama and meditation with an emphasis on awareness of the flow of prana through the body and through the marmas.  This course is open to all, but is recommended for students with a fundamental knowledge of asana and pranayama.
Marmas are part of a greater 'sacred physiology' that maps out the body according to subtle energy currents and power points… We must learn this sacred geography of our own body in order to attune ourselves both to the Earth and to the greater cosmos   -David Frawley, Ayurveda and Marma Therapy
Daily Schedule
SATURDAY
5:30am Wake up
6:00am Satsang
8:00am Asana class
10:00 am Brunch
10:45am Karma Yoga
Free Time
2:00pm Workshop on Prana, Nadis, and Marma – our sacred geography
4:00pm Asana, Pranayama and Relaxation with emphasis on Marma and Prana
6:00pm Dinner
8:00pm Satsang
SUNDAY
5:30am Wake up
6:00am Satsang
8:00am Asana, Pranayama and Relaxation with emphasis on Marma and Prana
10:00 am Brunch
10:45am Karma Yoga
Noon: workshop on marmas and prana
2pm Departure
Teacher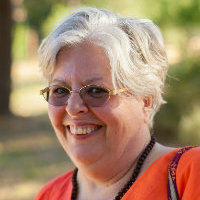 Swami Jnaneswariananda
Swami Jnaneswariananda joined the Sivananda Yoga Vedanta Centers in 1995 and has been director of centers and ashrams in Canada and Italy. She teaches Hatha Yoga, Meditation, Anatomy, and Vedanta at Teacher Training Courses in North America, Italy and India. Swami Jnaneswariananda took vows of Sannyas in 2001.…
Learn more about Swami Jnaneswariananda