Guru Purnima
with Swami Vashistananda
July 4 - 5, 2020
Event Details
Guru Purnima is the celebration of the Guru, or spiritual teacher.
On this day, we will honor our Gurus, Swami Sivananda and Swami Vishnu-devananda with chanting of their names, telling stories of their lives and a special ceremony (Guru puja) to honor the tradition they uphold.
All are welcome to join. Prasad and Donations welcome.
Teacher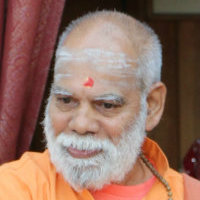 Swami Vashistananda
Swami Vashistananda comes from the Namboodri lineage in Southern India, Kerala and was the personal priest of Swami Vishnudevananda. Swamiji has been a long-time teacher of bhakti and vedanta in the Sivananda organization ever since. He has been at the Yoga farm since October 2014 and does ceremonies…
Learn more about Swami Vashistananda