Healing The Heart, Healing The Mind: An Emotional Intelligence Workshop
with Arun Deva
April 17 - 19, 2020
Description
In the Vedic tradition, the heart is the seat of emotions, of prāna and of our intrinsic immunity. It is also the origin of the mind and it is from the heart that the mind as emotions moves towards the brain for intellectual understanding and the gut for instinctive behavior. If we free our emotional seat from the siege of its enemies: fear, anger and grief then the rightful emotions of playfulness, innocence and joy rule supreme once again. It is a journey of remembrance. One we should all take together. Yoga and Āyurveda show us the way to do so.
Curriculum
Friday Evening Satsang 8:30 – 9:30 pm
The Heart as Seat of Mind
Saturday 8-9:30 am:
The Qualities of the Heart: Creativity, Innocence and Joy
Saturday 12:00 – 3:00 pm
Understanding Heart Disease Through Ayurveda: Treating Through Yoga
Saturday Evening Satsang 8:30 – 9:30 pm
The Enemies of the Heart: Fear, Anger and Grief.
Sunday 8-9:30 am
The Allies of the Heart: Resolve, Patience and Faith.
Sunday 12:00 – 3:00 pm
Practicum: Emotional Intelligence Yoga Practice: Healing The Heart/Healing The Mind
Ashram Schedule
6-7:30am Satsang: Silent meditation, chanting and lecture
8-9:30am Workshop
10am Brunch
10:45am Karma Yoga
12-3pm Workshop
4-6pm Open Yoga Class
6pm Dinner
8-9:30pm Satsang: Talks with Arun
Please note, this workshop is an advancement in the Emotional Intelligence series. As such it is a stand alone workshop as well as welcoming previous students to deepen and review their training in Emotional Intelligence.
Teacher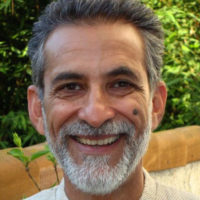 Arun Deva
Arun Deva, AP, AYT, C-IAYT, E-RYT500, is a certified senior āyurvedic practitioner, āyurvedic yoga therapist ,  IAYT certified yoga therapist and  YA certified teacher of vinyāsa krama yoga in the Kriśnamacārya tradition (E-RYT500) He has had the privilege of serving both the National and State Āyurvedic Associations Boards. Currently…
Learn more about Arun Deva