Family Yoga Camp
with Swami Dharmananda
June 10 - 14, 2020

Description
Bring Family and Yoga practice together during this special time at the Ashram. Enjoy the peaceful nature, have fun and quality time with your family, while shaping body and mind in the daily Yoga classes and spiritual courses.  The Family Yoga Camp offers an adjusted Ashram schedule to meet family needs.  Qualified staff will share Yoga classes with your family tailored to a child's practice and introduce a meditation practice that the whole family can participate in together.  Family accommodation in four-bed cabins are available, however, space is limited. If you would like to be nearer to nature, bring a tent!
Family Program Activities
    Family Yoga Classes & Meditation Time
    Outside Games, Nature Walks, Swimming In The Pond
    Trip To Yuba river
    Painting, Arts & Crafts
    Music & Play
    Talent Show
    Gardening
Daily Schedule
6:00 Satsang (Optional – for parents)
7:30 Breakfast
8:00 Nature Walk and Adult Asana Class
9:00 Family Yoga Class
10:00 Brunch
11:00 Family Karma Yoga
1:00 Family Workshop
2:30 Snack
4:00 Games and Pond Play and Adult Asana Class
5:00 Family Yoga Class
6:00 Dinner
7:30- 9:00 Family Satsang
Parents assume full responsibility for their children at all times.
The Ashram does not provide childcare services.
Children must be accompanied by a parent during program sessions and all pond activities.
Arrival and Departure
Arrival: The course will begin on the first Date with Ashram Orientation at 7pm followed by Satsang at 8pm.
Departure: The course will finish on the final date at 1pm or after the final workshop.
We encourage you to arrive by 4pm on the first Day making the most out of the afternoon by joining us for the Asana class and dinner. You are always welcome and encouraged to extend your stay to any length before or after the course. Please indicate your desired arrival and departure dates on your registration form.
What to Bring
Other: slip on shoes, loose comfortable clothing, writing materials, meditation shawl or blanket, yoga mat, flashlight. All books and materials are available in our boutique.
Teacher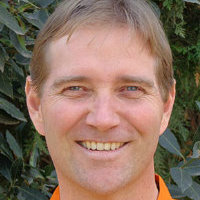 Swami Dharmananda
Swami Dharmananda is assistant director of the Yoga Farm for many years and is in charge of the karma yoga program.  He is a faculty of the Sivananda Institute of Health (SIHY) and is one of the main teachers of Yoga Philosophy and Meditation at the Ashram. He…
Learn more about Swami Dharmananda