Are we living a dream? explore dreams, dream interpretation, and lucid dreaming in times of change
with Craig Sim Webb
April 21 - June 9, 2020
Description
'Life is but a dream' says a familiar childhood rhyme, yet have you ever considered it more than an amusing quote as you row your boat sometimes gently, sometimes not, down life's stream? What if you could really know it to be true? How would you feel and act within this waking 'Dream' we call life? And, how can you 'truly awaken' in your life and begin Lucid Living?
The meetings will be very interactive and there will be a private group list on which people can share during the week.
Topics
* Find out (and in!) how to harvest the natural wisdom of your dreams to free and enlighten you so they can become the healing force and 'inner GPS' they're meant to be
* Learn the science, experience, art and practical benefits of dreams & lucid dreams
* Understand the powerful hidden truth behind all relationship attractions & challenges
* Explore proven techniques for remembering & understanding dreams as well as becoming lucid to enhance fun, fulfillment and peace in 'this Waking Dream' (i.e. life)
Benefits
* Truly break through to a whole new level of personal evolution, career success, relationship fulfillment & life mastery?
* End unpleasant recurring dreams and the recurring waking dramas they are trying to offer you solutions for?
* Cultivate a profound, daily source of personal & professional guidance, healing & creativity, and harvest the many powerful, practical benefits for yourself and others close to you?
* Climb aboard for the synchronicity-filled learning adventure of a lifetime with a 30+ years of experience guide and friendly troupe of passionate co-explorers?
Schedule
The class will meet 8 Tuesday evenings in a row from 5:30-7:00 pm PDT
Teacher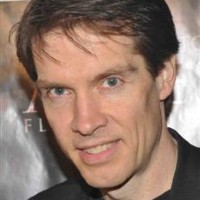 Craig Sim Webb
Craig Sim Webb, Executive Director of The DREAMS Foundation for over 2 decades, is a professional Speaker/Author/Researcher with well over 1000 lucid (i.e. conscious) dreams. Including pioneering dream research at Stanford University and Montreal's Sacré-Coeur Hospital, he has spent 25 years studying, writing and teaching lucid dreaming, dream…
Learn more about Craig Sim Webb