Plant Walk
with Colin Eldridge (Krishna Das)
October 17, 2020
Come take a one hour guided walk in nature and learn to identify and use native edible and medicinal plants.
The walk will leave from outside of the reception office at 1pm sharp and go until 2pm or 2:30pm.
Free to attend. If you wish to contribute, we suggest a donation of $5.
---
What to bring:
Hiking shoes
Sunscreen
Bug repellent
Hat and protective clothing
This walk includes travelling across uneven terrain. If you would like to join us and you are in a wheelchair or have difficulty travelling on uneven surfaces, please call us in advance at 530-272-9322 so we can accommodate your needs.
---
Join us before or after the walk for: 
Satsang  – meditation, chanting and lecture (free)
Yoga classes ($15) 
Organic vegetarian meals ($10) 
Yoga and a meal ($20) 
Full day passes, which include two Yoga classes and two meals ($35)
See our Daily Schedule for class and meal times:
06:00am Satsang
08:00am Yoga Class
10:00am Brunch
04:00pm Yoga Class
06:00pm Dinner
08:00pm Satsang
We also offer Yoga Health Education sessions to help people reduce stress and improve their overall health and wellbeing. 
Sign up for a session by calling reception at 530-272-9322.
Teacher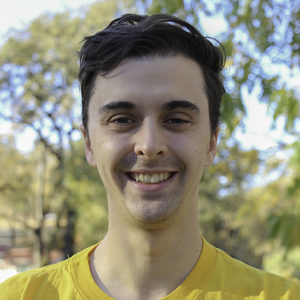 Colin Eldridge (Krishna Das)
Krishna Das (Colin) teaches and helps coordinate Yoga, Permaculture and Outdoors programs at the Sivananda Yoga Farm. He is a trained Sivananda Yoga instructor, Permaculture Designer, and has a BA in Environmental Studies from Hampshire College. He is currently training to be a certified Yoga Therapist in the Sivananda Yoga…
Learn more about Colin Eldridge (Krishna Das)