INVITE GOOD LUCK TO YOUR HOME – Make Your Home Interiors Vastu Appropriate
with Niranjan Babu
July 10 - 12, 2020
Description
This three day class exclusively on VASTU FOR HOME INTERIORS is being conducted by Bangalore Niranjan Babu under the auspices of Sivananda Ashram Yoga Farm, California. The course is primarily for people who are already living in their own or rented home. We will tell you how to arrange your interiors and make them Vastu appropriate to assist you in being happy, healthy and live with harmony and with peace and prosperity.
A home normally consists of Bedroom, Study Room, Living Room, Family Living Room, Guest Room, Kitchen, Dining Room, Media Room, Bathroom, Basement, Baby Care Room, Prayer Room/Meditation Room, Home Office, Play room for kids, Library, Home Gym and Storage.
Topics
Sleep and Study Orientation,
Study directions,
arrangement of furniture,
color combinations,
compatible habitation areas for the three generations in a family will all be discussed.
The sessions will be interactive. We will review two or three home plans that will be randomly selected from the participants. Each participant can send his/her floor plan while paying the student fee charged by the organizers.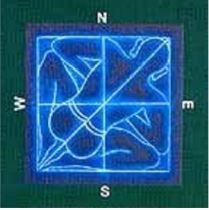 Free Article
"6 Vastu Tips for Reorganizing your Living Space" by Niranjan Babu
Daily Schedule
08:30 – 11:30 am Pacific Time – Vastu Workshop
What to Bring
"Vastu: The Ancient Science of Indian Architecture" – by Niranjan Babu Bangalore
Testimonials
"Being an expert of Vastu and Vedic Astrology; Guruji, showers his students with his vast experience in such a way that even beginners can take root and blossom.
"The ability to convey complex concepts in such a clear and simple way so that it reaches as many people as possible is no easy task.
"My most humble gratitude towards him and his efforts to help people through his classes and with practical solutions to their problems. It gives me great satisfaction and pride to be his Student.
"Thank you Guruji for the opportunity to be your Student!!"
– Ravi, June 2019
Niranjan Babu Profile and Detailed Bio on Vastu
Teacher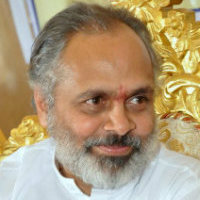 Niranjan Babu
Bangalore Niranjan Babu (http://niranjanbabu.com/) is a scholar in Vastu, Astrology, Mudras, Mantra Shastra, Gemstone and Meditation. He is the son of the most famous Vedic astrologer of all times B.V. Raman, who has been chosen as the Jyotishi to explain the science of Vedic astrology to the United…
Learn more about Niranjan Babu