Mantra: The Language of the Heart – Medicine Melodies and Self-Healing
with Silvia Nakkach, MA, MMT (Saraswati Devi)
May 31, 2020
Description
 "That by which one ponders secretly or contemplates inwardly, by which one becomes aware of not being different from the Supreme – That is Mantra" Abhinava Gupta
With the purpose of helping to lessen anxiety and the overwhelming emotional states during the Covid 19 Pandemic, this interactive virtual sessions focus on the spiritual science and the experience of mantra chanting as ancient vibrational healing formulas that have the power to purify, protect, and clear the mind of the individual who repeats them and listen deeply.
By the combination of mindful breathing techniques, deep listening, and sound, mantra chanting activates healing by accumulation of prana (life force) and its the alchemical capacity to clear energetic channels, and transforming emotional and mind states. For centuries, music and mantra therapy has proven to be a powerful health alternative to drugs treatments to overcome physical and emotional unbalances.
Open to all, this virtual musical journey is devoted to experiencing the vitality within Mantras as Medicine Melodies and the universal language of love.
Schedule
03:00 – 04:30 pm  PDT – Mantra: The Language of the Heart – Medicine Melodies and Self-Healing
Teacher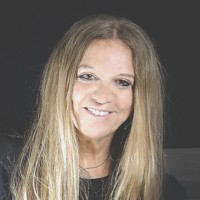 Silvia Nakkach, MA, MMT (Saraswati Devi)
Silvia Nakkach, MA, MMT (Saraswati Devi), is a Grammy-nominated musician and a renowned vocal artist. She is a former clinical psychologist, an author, a world-wide sound and music educator, and a Nada Yoga scholar and yogini. She is a pioneer in the field of sound and music therapies,…
Learn more about Silvia Nakkach, MA, MMT (Saraswati Devi)