Online Good Karma Vegetarian Diet – SUNDAYS 2PM
with Maha Lakshmi
Open Dates
We believe vegetarian diet is a "good karma diet" as if you eat vegetarian, you will :
– be more healthy, your organs, stomach, liver, kidneys, digestive system will say thanks!
– be contributing to the healing of the earth and climate change. The animals will say thanks!, the earth, water, air will say thanks!
– have better relationships as you become more peaceful. Your closed ones will say thanks!, your new friends will say thanks for coming in my life.
– overall the whole world will say thanks to you as you become more happy and positive and your joy will uplift others. Thanks to be part of the solution for this world!
Join us every Sunday from 2pm for a different vegetarian, seasonal recipe and cooking demonstration.  Once you sign up you will receive a shopping list and recipe.
Teacher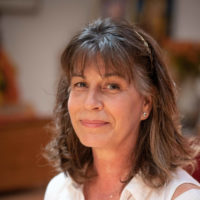 Maha Lakshmi
Maha Lakshmi (C-IAYT) is a teacher of Classical Yoga for many years and graduated the Sivananda Yoga Health Educator Training program in 2020. A student of Ayurveda, a practitioner of the Four Paths of Yoga, and a dedicated student of Swami Sitaramananda and the teachings of Sivananda Yoga,…
Learn more about Maha Lakshmi