Online Yoga for Diabetic Health Course
with Maha Lakshmi
July 20 - 24, 2020
This Yoga for Diabetic Health 5-day Course focuses on Diabetes mellitus which is a group of metabolic disorders characterized by chronic hyperglycemia due to relative insulin deficiency or resistance or both. [29.1 million people in the United States have diabetes, but 8.1 million may be undiagnosed and unaware of their condition.]  The successful management of diabetes revolves around an individually tailored nutritional and lifestyle plan, Yoga exercise, conscious breathing and relaxation, and meditation regimen.
Yoga is lifestyle medicine. Adopting a healthy and regulated yogic lifestyle following the 5 Points of Yoga will empower you to make wise choices to support your health and well-being.
Daily Schedule
8-10am  Yoga therapeutic class applied to Diabetes
1-3pm    Yoga Health Workshop
There will be additional cooking workshops to create delicious vegetarian diabetic-friendly meals.
Teacher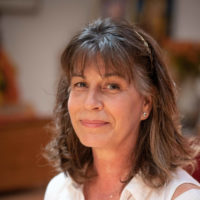 Maha Lakshmi
Maha Lakshmi (C-IAYT) is a teacher of Classical Yoga for many years and graduated the Sivananda Yoga Health Educator Training program in 2020. A student of Ayurveda, a practitioner of the Four Paths of Yoga, and a dedicated student of Swami Sitaramananda and the teachings of Sivananda Yoga,…
Learn more about Maha Lakshmi