Yoga 2 – The Four Paths of Yoga
with Hamsa Chaitanya and Bharati
March 21 - 26, 2021
Building on the Yoga 1, 5-day Beginner Course, the Yoga 2 5-day Four Paths of Yoga course is ideal for those who wish to deepen their Yoga asana practice and philosophical knowledge.  This course gives you the full yogic experience, introducing variations of the 12-posture Yoga asana sequence so you can experience the dynamic power of the Sivananda practice. Daily talks present the foundation of Swami Sivananda's teaching: the Four Paths of Yoga.  Practical teachings of Karma Yoga, Bhakti Yoga, Raja Yoga, and Jnana Yoga are offered by experienced teachers who guide you in how to integrate these teachings into daily life in a practical and accessible manner for lasting peace and happiness.
Schedule
6am   Satsang (meditaiton, chanting, Yoga talk)
8am   Asana Class (optional)
1pm   Yoga Talk on the Four Paths of Yoga
4pm  Asana Class (focus on variations)
Teachers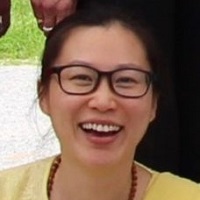 Hamsa Chaitanya
Hamsa Chaitanya is a senior staff teacher at the Yoga Farm, taking TTC in 2010 and Advanced TTC in 2014. Hamsa Chaitanya took Brahmacharya vows in 2014.  She graduated from the the Sivananda Yoga Health Educator Training in 2019 and is a Certified Yoga Therapist specializing in Stress…
Learn more about Hamsa Chaitanya
Bharati
Bharati is a gentle and sincere Yoga teacher and full-time staff member of the Ashram. She is dedicated to Swamiji's mission to bring health and well-being to all, sharing the Yoga teachings with an open heart and nurturing presence.
Learn more about Bharati