Online Ayurvedic Cooking Retreat: The 6 Tastes
with Maha Lakshmi
April 23 - 25, 2021
Description
Learn the science of the 6 tastes, a unique feature of Ayurvedic nutrition to insure proper digestion, assimilation of nutrients and elimination. The use of spices and sattvic food based on grains, pulses and vegetables, savouries and sweetmeats as prescribed in Ayurveda bring about a wholesome experience of well-being.
  This workshop promises "Good digestion, Balanced meals, tasty and easy to digest food for the whole family."
  Learn the art of using Indian spices for balancing your specific condition.
  Learn easy to prepare and delicious recipes.
6 Tastes
Sweet – provides nutrition and tissue build-up.
Salty – helps retain water to keep cohesion in the tissues.
Sour – promotes secretions for proper metabolism.
Bitter – cleanses blood and toxins left along g.i. tract.
Hot – enhances agni (digestive fire), dissolves phlegm and has anti-microbial effects.
Astringent – allows water absorption in the colon for proper elimination.
Daily Schedule
Friday
7pm   Welcome and Orientation
Saturday
6am          Satsang (meditation, chanting, and Yoga talk)
8am         Yoga Class
12-2pm   Ayurveda 6 Tastes Workshop
3pm         Cooking Workshop 
Sunday
6am         Satsang (meditation, chanting, and Yoga talk)
8am       Cooking Workshop 
12pm     Ayurveda 6 Tastes Workshop 
4pm         Yoga Class
Teacher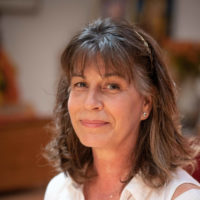 Maha Lakshmi
Maha Lakshmi (C-IAYT) is a teacher of Classical Yoga for many years and graduated the Sivananda Yoga Health Educator Training program in 2020. A student of Ayurveda, a practitioner of the Four Paths of Yoga, and a dedicated student of Swami Sitaramananda and the teachings of Sivananda Yoga,…
Learn more about Maha Lakshmi