Onsite Detoxification and Juice Fasting
with Manu Dawson
August 19 - 29, 2021
Description
The Detoxification and Juice Fasting Program is an ideal opportunity to deeply cleanse and rejuvenate body and mind in a safe and supportive environment. You can rest in the warmth of the northern California summer, enjoying clean air and sunshine in the Sierra foothills, and the support of experienced staff and health care practitioners.
Juice-fasting is the fastest and safest way to eliminate toxins from the body. Fruit and vegetable juices and herbal teas help the process of detoxification while adding vitamins and minerals to the body. Juice fasting allows the body to stay slim, healthy and vital. By fasting you give your digestive system the opportunity to rest, and in so doing, the body has more energy. This energy is used by the mind and you enjoy mental clarity, concentration, and control over the senses. You feel light, joyful, and peaceful.
The program is designed to create a transformation not only on the physical level but also on the mental, emotional, and spiritual levels. Herbal supplements, yoga and meditation help with this. With the practice of both yoga and fasting you will achieve a higher degree of physical, mental and spiritual awareness as toxins are eliminated.
Benefits
* Cleanses organ systems of the body
* Relieves congestion in the body
* Balances digestion
* Increases absorption of nutrients
* Improves eliminative functions of the body
* Aids in weight reduction
* Relieves tiredness of the body and mind
* Re-energises body and mind
* Reduces skin problems
* Eases pain and inflammation
Curriculum
Days 1 – 3:  detox preparation with raw food salad prep days
Days 4- 8:  juicing with blue-green algae, spirulina, raw vegetable and fruit juices, vegetable broth, a fibre formulation for improving bowel detoxification, and a detoxification formula for regulating the detox process. Organic decaffeinated green tea is served as a beverage and in liquid extract form and probiotics are given to enhance intestinal detoxification.
Days 9 – 10: breaking the fast, transitioning back to a healthy diet with instructions on creating a healthy eating pattern at home.
Lectures are given throughout the course on the following topics:
Detox physiology
Constipation
Digestion
Weight loss
Allergies/stress
Anxiety
Exercise
Integrative nutrition
Breaking the fast and healthy eating
Colonics can be arranged through reception during this program.
Nutritional consultations are also available
Daily Schedule
6-8am Satsang: Silent meditation, chanting and lecture
8-10am Gentle Yoga Class
10am Meal 1
11am Karma Yoga
1:30pm Meal 2
2:30 Nutrition Workshop
4-6pm Yoga Class
6pm Meal 3
7-7:30pm Free Time
7:30-9pm Satsang: meditation, chanting and lecture
Pre-requisite
This course is open to all. However if you have a severe chronic condition or are on medication, please consult your doctor before registering for the program.
ARRIVAL & DEPARTURE
Arrival: Check-in time is 2:00pm. We encourage you to arrive by 4:00pm for the Asana class. Dinner is at 6:00pm and there will be a Welcoming Orientation at 7:00pm followed by Satsang at 8:00pm.
Departure: Check-out time is 12:00pm. You are welcome to stay in the ashram for the rest of the afternoon even after checking out of your room.
COURSE MATERIAL
"Essentials of Yoga Practice & Philosophy" by Swami Sitaramananda
WHAT TO BRING
slip on shoes, loose comfortable clothing, writing materials, meditation shawl or blanket, yoga mat, sitting cushion, water bottle, and, flashlight. All books and materials are available to order from our online boutique. (we will not have yoga mat and cushions available so please bring your own)
COVID POLICY
Please review our Covid-19 Policies before registering.
REGISTRATION
Registration is required at least 3 day before the start of the program. We will arrange an online video call with all guests once you register to review our covid policy.
Teacher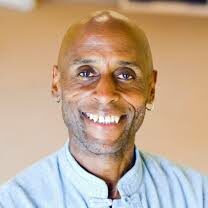 Manu Dawson
Manu Dawson is a nutritional consultant of the Integral Yoga Natural Apothecary in New York. He is a dynamic teacher of yogic diet and nutrition and a workshop leader on topics of cleansing, fasting, and detoxification. For the last few years he has successfully and safely guided many…
Learn more about Manu Dawson