Online Ganesha Chaturthi
with Swami Vashistananda
September 10, 2021
Celebrate the birthday of Lord Ganesha. Ganesha is a popular God, seen as the God of Wisdom, the bringer of luck and the clearer of obstacles. Before any journey, any ritual and any major venture, Ganesha is first called upon and worshiped. He is the protector of knowledge, books and education. There are several stories about Ganesha's birth as the child of Siva and Parvati and about the origin of his elephant's head. Ganesha is worshiped by Hindus, Buddhists and Jainists alike.  Ganesha represents the Remover of Obstacles. He is the most beloved deity, even in the west.
Om Sri Maha Ganapataye Namah!
May Lord Ganesha bless you with Health, Peace, Long life and Prosperity!
Schedule of Events
1pm           Clay Ganesha Workshop
7:30pm      Ganesha Puja
Teacher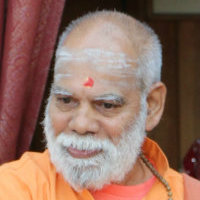 Swami Vashistananda
Swami Vashistananda comes from the Namboodri lineage in Southern India, Kerala and has been a long-time teacher of bhakti and vedanta in the Sivananda organization ever since. He has been at the Yoga farm since October 2014 and does ceremonies at all the ashram temples and shrines.  Swamiji…
Learn more about Swami Vashistananda