Onsite Raja Yoga Sutras Study Course
with Swami Dharmananda
December 6 - 12, 2021
Description
Raja Yoga is the royal Yoga path of mind control and meditation. The purpose of Raja Yoga is to bring the mind to calmness so one can realize the Self, the Peace and Bliss within. This 5-day course introduces you to the Raja Yoga Sutras of Patanjali. Students learn to apply the classical teachings in the context of daily life, gain understanding of the workings of the mind, and learn techniques and practices to gain mastery over the mind:
Topics
Identify the root causes of suffering in daily life
Recognize our own negative emotions and stress patterns that cause pain and suffering
Apply the Yamas and Niyamas to generate new positive habits and overcome negative habits
Learn to apply the 8 Limbs of Raja Yoga to create a daily sadhana practice
Break through darkness, self denial, confusion to realize your innate potential
Daily Schedule
6-7:30am        Satsang: Silent meditation, chanting and lecture
8-930am   Online Yoga Class
10am Brunch
1-230pm   Raja Yoga Workshop
4-530pm   Open Yoga Class
6pm Dinner
Pre-requisite
There are no prerequisites other than a sincere desire to learn classical yoga.
ARRIVAL & DEPARTURE
Arrival: Check-in time is 2:00pm. We encourage you to arrive by 4:00pm for the Asana class. Dinner is at 6:00pm and there will be a Welcoming Orientation at 7:00pm followed by Satsang at 7:30pm.
Departure: Check-out time is 12:00pm. You are welcome to stay in the ashram for the rest of the afternoon even after checking out of your room.
COURSE MATERIAL
"Essentials of Yoga Practice & Philosophy" by Swami Sitaramananda
WHAT TO BRING
slip on shoes, loose comfortable clothing, writing materials, meditation shawl or blanket, yoga mat, sitting cushion, water bottle, and, flashlight. All books and materials are available to order from our online boutique. (we will not have yoga mat and cushions available so please bring your own)
COVID POLICY
Please review our Covid-19 Policies before registering.
REGISTRATION
Registration is required at least 3 day before the start of the program. We will arrange an online video call with all guests once you register to review our covid policy.
Teacher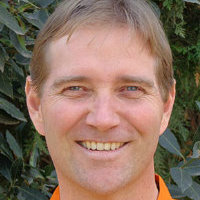 Swami Dharmananda
Swami Dharmananda is assistant director of the Yoga Farm and is in charge of the Karma Yoga program.  He is a faculty of the Sivananda Institute of Health (SIHY) and is one of the main teachers of Yoga Philosophy and Meditation at the Ashram. He took sannyas vows…
Learn more about Swami Dharmananda