Seasonal Cleanse and Rejuvenation Retreat
with Maha Lakshmi
April 12 - 17, 2022
Description
Join us for this nourishing self-care retreat, learn sustainable Yoga and Ayurveda practices for healthy living and rejuvenation.
Cleanse body, mind, and spirit as you enjoy daily kitcheree and greens mono-diet for purification and increased vitality. Learn Yoga and Ayurveda practices and routines that you can integrate into your daily life for balanced health and well-being.
You will learn and practice:
how to prepare a cleansing mono-diet of kitcheree and fresh greens, that is nutritious and gives a break to the digestive system.
Yoga asana practice to move prana and improve your physical and mental health.
Ayurvedic self massage (abhyanga)
tips for daily meditation practice
Ayurvedic home remedies
daily routines for overall well-being
conscious relaxation techniques
one-on-one  Yoga Health consultation (by appointment)
Daily Schedule
6:00-7:15am      Satsang: Guided silent meditation, chanting and lecture
8:00-9:30am    Yoga Class
1:00-2:30pm     Yoga and Ayurveda Talk
Pre-requisites
No Prerequisites required other than a sincere desire to learn and practice.
Testimonials
I love the Yoga Farm. So peaceful, nature, yoga, chants, meditation, vegan food, a healthy gateway. Perfect to inspire daily yoga at home. Om shanti.
– Saraswati
References
ARRIVAL & DEPARTURE
Arrival: Check-in time is 2:00pm. We encourage you to arrive by 4:00pm for the Asana class. Dinner is at 6:00pm and there will be a Welcoming Orientation at 7:00pm followed by Satsang at 8:00pm.
Departure: Check-out time is 12:00pm. You are welcome to stay in the ashram for the rest of the afternoon even after checking out of your room.
COURSE MATERIAL
"Essentials of Yoga Practice & Philosophy" by Swami Sitaramananda
COVID POLICY
Please review our Covid-19 Policies before registering.
REGISTRATION
Registration is required at least 3 day before the start of the program. We will arrange an online video call with all guests once you register to review our covid policy.
Teacher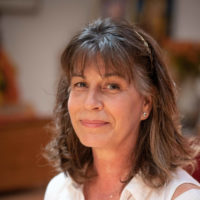 Maha Lakshmi
Maha Lakshmi (C-IAYT) is a teacher of Classical Yoga for many years and graduated the Sivananda Yoga Health Educator Training program in 2020. A student of Ayurveda, a practitioner of the Four Paths of Yoga, and a dedicated student of Swami Sitaramananda and the teachings of Sivananda Yoga,…
Learn more about Maha Lakshmi