Permaculture Weekend: Ayurvedic Agroforestry
with Spencer Nielsen
February 11 - 13, 2022
Description
From the context of ecological design for healthy humans and healthy food systems, this workshop will explore the foundations of each Ayurveda and Agroforestry, then utilize Ayurvedic wisdom to learn how to design and tend place-based edible ecosystems.
Using elemental approaches to maximize health and balance, this workshop focus on rejuvenation and explore plants from the dual lenses of Ayurveda and agroforestry that can benefit people and the land.
From the constitution of landscapes to permaculture plant guilds, we will spend our time observing and engaging with the orchard ecosystem.  We will explore pruning through the lens of the gunas as it pertains to plant growth.
Basic plant propagation, including grafting, will also be covered so that students gain skills to create in- ground nurseries of abundance.  The role of Yoga and sattvic living as a whole will be addressed as they pertain to permaculture regenerative agriculture.
Topics covered:
– Integrated agroforestry from a permaculture approach, including plant guilds and whole systems design
– Elemental perspectives on landscapes
– Doshas and their higher forms
– Tree selection – with attention to Ayurvedic diet
– Gunas as they relate to plant growth
– Pruning and grafting fruit trees
– Ayurvedic herbal medicine
Daily Schedule
Saturday
6-8am……………. Satsang: Silent meditation, chanting and lecture
8-10am………….. Yoga Class
10am…………….. Brunch
11-1pm…………. Permaculture Theory
2-6pm…………… Permaculture Practice
6pm………………. Dinner
8-10pm…………. Satsang: meditation, chanting and lecture
Sunday
6-8am……………. Satsang: Silent meditation, chanting and lecture
8-10am………….. Yoga Class
10am…………….. Brunch
11-3pm………….. Permaculture Theory & Practice
3pm………………..Departure
Pre-requisite
There are no prerequisites other than a sincere desire to learn.
What to Bring
slip on shoes, loose comfortable clothing, writing materials, meditation shawl or blanket, yoga mat, sitting cushion, water bottle, and, flashlight. All books and materials are available to order from our online boutique. (we will not have yoga mat and cushions available so please bring your own)
ARRIVAL & DEPARTURE
Arrival: Check-in time is 2:00pm. We encourage you to arrive by 4:00pm for the Asana class. Dinner is at 6:00pm and there will be a Welcoming Orientation at 7:00pm followed by Satsang at 8:00pm.
Departure: Check-out time is 12:00pm. You are welcome to stay in the ashram for the rest of the afternoon even after checking out of your room.
COVID POLICY
Please review our Covid-19 Policies before registering.
REGISTRATION
Registration is required at least 3 day before the start of the program. We will arrange an online video call with all guests once you register to review our covid policy.
Teacher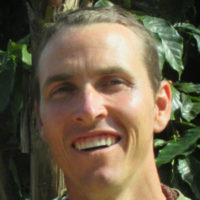 Spencer Nielsen
Spencer Nielsen is a guide to Nature inside and out, in the wild lands, gardens, and consciousness.  He is a permaculture designer and educator based in Fairfax, California.  He has studied Ecology, Environmental Education, and Eco-Social Design, as well as Permaculture, Yoga, Qigong, Ayurveda, Daoist medicine, and Planetary…
Learn more about Spencer Nielsen