How to Design Healing Spaces with Vaastu Shastra
with Olga Mandodari Sokolova
June 14 - 17, 2022
This workshop is based on the teachings of Brahmarishi Mayan and Shilpa Guru, Dr. Ganapati Sthapati.
"Vastu Shastra deals with Energy and Matter, Time and Space, Rhythm and Form and finally Nama and Rupa. In other words this Indian science deserves to be called Supra Nano Science and Technology of remote origin in Kumari Continent, since it is E=mc2 in short. 'Vastu Reva Vaastu'." Dr. Ganapati Sthapati
Description
This three day workshop covers the basic concept of the ancient Vedic teachings – Vaastu Shastra. It gives the essence of the workings of the Divine Space and the Absolute Time manifesting into Matter. It helps students to understand the most intimate connection between the Cosmos and architecture, between human and a house with further guidance on how to implement this knowledge in architecture and design.
Goals
 This workshop will help yoga student to understand the direct link between
the energies of the Cosmos, Earth, the home and the human form.
 Participant will learn how to apply the principles of Vaastu Shastra when
designing a new home.
 After completing this course student will be able to properly evaluate his
home through the lens of Vaastu Shastra and make enhancements as
necessary.
Materials
Workshop materials – 46 pages information for the workshop.
Workshop Part One
1. Introduction
1.1 Open Letter to Yoga students of the Sivananda Ashram form Shilpa Guru,
Dr. Ganapati Sthapati
1.2 Goals of Vaastu Shastra
1.3 Short History of Vaastu Shastra and Sthapatya Veda
1.4 Maamuni Mayan, Progenitor of Vaastu Shastra
1.5 Vaastu Shastra and Yoga
1.6 Why do we need to know this?
2. Cosmology Basics and Vaastu Shastra Theoretical Knowledge
2.1 Cosmic processes of the Space organization
2.2 What are Vastu and Vaastu?
2.3 Understanding of Absolute Time and Space
2.4 Main Postulates of Vastu Shastra
2.5 Vaastu Shastra Toolbox:
Workshop Part Two
Practical Implementation in architecture, design and construction – very basics of
Sthapatya Veda
3. Detailed explanation of properties and qualities of Vaastu Purusha Mandala
4. House is a living organism. It is breathing Prana like yogis do.
5. Designing your floor plan -puja rooms, dining room, kitchen, bathrooms, staircase, etc.
6. Exercise and practice:
Vaastu Shastra Evaluation of your own house or apartment
7. Available Literature:
8. Showing a clip from the movie "Shilpi Speaks"
Certification
Certification of students who completed the workshop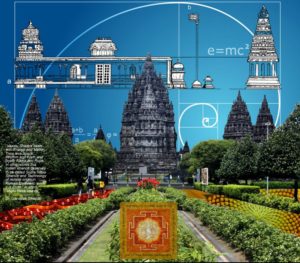 Teacher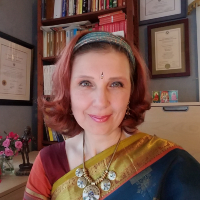 Olga Mandodari Sokolova
Olga Mandodari Sokolova, is a certified Vaastu Shastra Consultant. She studied at the International Institute of Mayonic Science & Technology in Chennai, India under Dr. V. Sthapati Ganapati, a world renowned traditional architect of Southern India who relies on Vaastu principles in his projects. Ms. Sokolova earned her…
Learn more about Olga Mandodari Sokolova