Online / Onsite Vastu Shastra – The Fascinating Science of Vedic Architecture
with Niranjan Babu
September 9 - 11, 2022
Description
Niranjan Babu will introduce us to Vastu, the science of sacred architecture, which is a vedic science and sister science to yoga.  He will also discuss how Vastu helps wtih Health and Well-being in these turbulent times. Niranjan Babu has the intuition of an expert and will teach you not only the sciences of Vastu but the insights that will make this vedic science accessible to all, not only for life enhancement but also for Self Realization.
Topics
Importance of directions in building (Vastu Purusha Mandala Orientation)
Inducing Fertiility into Soil (Bhugarbha Vinyasa)
Building with sacred dimensions (Ayadi Shadvarga or the six Building Formulae)
How to bring sacred energy into your home or building (Brahmasthana and its  Importance)
What to build and where to build it (Four zones in a sital area – habitable and non habitable)
Identifying compatible zones for swimming pools, ponds, underground water tanks, water fountains, aquariums, etc.
Homes or Manushyalaya
Forming sub-divisions or layouts
General Guidelines and probable remedies including yantras for imbalances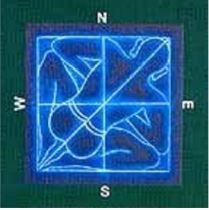 Free Article
"6 Vastu Tips for Reorganizing your Living Space" by Niranjan Babu
Daily Schedule
08:00 – 10:00 am Pacific Time – Vastu Workshop (Sat. and Sun.)
12:00 – 2:00 pm Pacific Time – Vastu Workshop (Sat. and Sun.)
What to Bring
"Vastu: The Ancient Science of Indian Architecture" – by Niranjan Babu Bangalore
Testimonials
"Being an expert of Vastu and Vedic Astrology; Guruji, showers his students with his vast experience in such a way that even beginners can take root and blossom.
"The ability to convey complex concepts in such a clear and simple way so that it reaches as many people as possible is no easy task.
"My most humble gratitude towards him and his efforts to help people through his classes and with practical solutions to their problems. It gives me great satisfaction and pride to be his Student.
"Thank you Guruji for the opportunity to be your Student!!"
– Ravi, June 2019
Teacher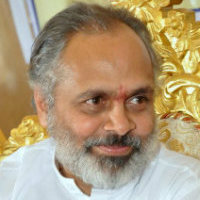 Niranjan Babu
Bangalore Niranjan Babu (http://niranjanbabu.com/) is a scholar in Vastu, Astrology, Mudras, Mantra Shastra, Gemstone and Meditation. He is the son of the most famous Vedic astrologer of all times B.V. Raman, who has been chosen as the Jyotishi to explain the science of Vedic astrology to the United…
Learn more about Niranjan Babu