Karma Yoga Week
with Swami Adi Parashaktiananda and Swami Hamsananda
October 17 - 21, 2022
Program Details
During this Karma Yoga Week we will practice selfless service which is volunteering done without selfish expectations. We welcome karma yogis, especially for this karma yoga week. Karma Yogis work four hours a day and have a 50% reduction on accommodations. Gardening, maintenance, building and cooking skills are especially welcome.
Daily Schedule
6-8am Satsang: Guided silent meditation practice, chanting and lecture
8-10am Karma Yoga
10am Brunch
11-12 Karma Yoga
12 – 1:30 Karma Yoga Workshop
2 – 4pm Karma Yoga 
4-6pm Yoga Class
6pm Dinner
8-10pm Satsang: meditation, chanting and lecture
Pre-requisites
There are no prerequisites other than a sincere desire to serve.
ARRIVAL & DEPARTURE
Arrival: Check-in time is 2:00pm. We encourage you to arrive by 4:00pm for the Asana class. Dinner is at 6:00pm and there will be a Welcoming Orientation at 7:00pm followed by Satsang at 8:00pm.
Departure: Check-out time is 12:00pm. You are welcome to stay in the ashram for the rest of the afternoon even after checking out of your room.
COURSE MATERIAL
"Essentials of Yoga Practice & Philosophy" by Swami Sitaramananda
COVID POLICY
Please review our Covid-19 Policies before registering.
REGISTRATION
Registration is required at least 3 day before the start of the program. We will arrange an online video call with all guests once you register to review our covid policy.
Teachers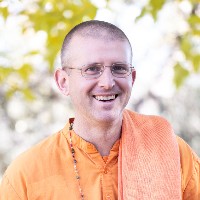 Swami Adi Parashaktiananda
Swami Adi Parashaktiananda is a dedicated Sadhak and an experienced international Sivananda Hatha Yoga teacher and trainer in international TTC in USA, Vietnam , Japan and China for more than twelve years. He mainly serves as assistant to Acharya Swami Sitaramananda at the Sivananda Ashram yoga Farm in…
Learn more about Swami Adi Parashaktiananda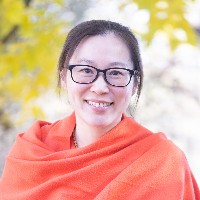 Swami Hamsananda
Swami Hamsananda is a senior staff teacher at the Yoga Farm, taking TTC in 2010 and Advanced TTC in 2014. Swami Hamsananda took Brahmacharya vows in 2014 and sannyas in 2022.  She graduated from the the Sivananda Yoga Health Educator Training in 2019 and is a Certified Yoga…
Learn more about Swami Hamsananda