Online Yoga Classes with Swami Adi Parashaktiananda
with Swami Adi Parashaktiananda
Open Dates
Swami Swami Adi Parashaktiananda will teach weekly yoga classes on Fridays at 4 – 6 pm PT.
Swami Adi has been the main hatha yoga teacher for many TTCs and these classes will focus on advancing in both the asana variations and long holding in the postures as well as pranayamas.
You can join directly with the zoom link here.
If you would like to – you can register on this page and make a donation.
Teacher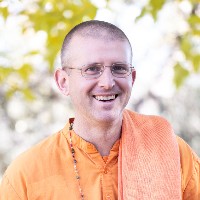 Swami Adi Parashaktiananda
Swami Adi Parashaktiananda is a dedicated Sadhak and an experienced international Sivananda Hatha Yoga teacher and trainer in international TTC in USA, Vietnam , Japan and China for more than twelve years. He mainly serves as assistant to Acharya Swami Sitaramananda at the Sivananda Ashram yoga Farm in…
Learn more about Swami Adi Parashaktiananda