Meditation and Sermon on the Mount
with Swami Dharmananda
December 16 - 21, 2018
Meditation and Sermon on the Mount
Join us for the Christmas Holiday as we study about Meditation and Sermon on the Mount in Yoga and Vedanta philosophy. It is said that the Sermon on the Mount represents both Christ's teachings and the teachings of Vedanta – that Unity or Oneness lies within the diversity of all Creation.
We will have daily afternoon workshops on Christ's Sermon on the Mount and classical Vedanta philosophy, related readings during Satsangs, group Labyrinth walks and personal time for contemplation.
A special Christmas Feast and Celebration will take place December 24 in the evening.
Daily Schedule
6-8am Satsang: Silent meditation, chanting and lecture
8-10am Beginners Yoga Class
10am Brunch
11am Karma Yoga
1-3pm Workshop
3-4pm Free Time and Nature walks
4-6pm Open Yoga Class
6pm Dinner
7-8pm Free Time
8-10pm Satsang: meditation, chanting and lecture
Pre-requisite
There are no prerequisites other than a sincere desire to learn.
Arrival and Departure
Arrival: The course will begin at 7pm on the first Date of the course with an Ashram Orientation followed by Satsang at 8pm.
Departure: The course will conclude at 3pm on the Final date.
We encourage you to arrive by 4pm on Day 1, making the most out of the afternoon by joining us for the Asana class and dinner. You are always welcome and encouraged to extend your stay to any length before or after the course. Please indicate your desired arrival and departure dates on your registration form.
What to Bring
Textbook: "Essentials of Yoga Practice and Philosophy" by Swami Sitaramananda
Other:  slip on shoes, loose comfortable clothing, writing materials, meditation shawl or blanket, yoga mat, flashlight.  All books and materials are available in our boutique.
Teacher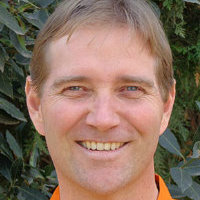 Swami Dharmananda
Swami Dharmananda is assistant director of the Yoga Farm for many years and is in charge of the karma yoga program.  He is a faculty of the Sivananda Institute of Health (SIHY) and is one of the main teachers of…
Learn more about Swami Dharmananda