Yoga Teacher Training Course in China
with Swami Sitaramananda, Swami Narayanananda and Swami Adi Parashaktiananda
September 19 - October 17, 2020
Description
This 4 week course, which offers a profound personal experience, will allow you to transmit the knowledge of yoga to others. The spiritual essence of yoga is learned through a combination of repeated practice and inspirational lessons. Among the many benefits that students report are greater spiritual awareness, a sense of connection with the divine, a new-found sense of self-discipline, enhanced self-esteem, improved power of concentration and increased strength and flexibility.
A teaching certificate from the ISYVC is awarded upon successful completion of this immersion course. The ISYVC has trained over 35,000 yoga teachers to date since 1969. The curriculum includes asanas, pranayama, meditation, Vedanta philosophy, anatomy/physiology, Bhagavad Gita, mantra and kriyas. Please inquire for a brochure and application form at [email protected] or visit the Sivananda Yoga in China website
Daily Schedule
5:30 am                Wake Up
6:00 – 7:30 am      Satsang: meditation, chanting and lecture
8:00 – 10:00 am    Yoga Asana and Pranayama Class
10:00 – 10:45 am  Vegetarian Brunch
10:45 – 11:45 am   Karma Yoga (Selfless Service)
12:00 – 1:00 pm     Kirtan or Bhagavad Gita Class
2:00 – 4:00 pm       Main Philosphy Lecture
4:00 – 6:00 pm       How to Teach Yoga Class
6:00 – 6:45 pm       Vegetarian Dinner
6:45 – 7:45 pm       Free time for Homework completion
8:00 – 9:45 pm       Satsang: meditation, chanting and lecture
1 day a week will be free, but satsang still must be attended
Certification
Upon successful completion of the course, students receive the Certificate of the International Sivananda Yoga Vedanta Centers (ISYVC), entitled Yoga Siromani.  This training is registered by and fulfils the requirements for the 200-hour certification, for which graduates of the program are invited to register.
Curriculum
Yoga Asanas: Yogic Exercises for Well-being
– Effects of asanas on the physical and astral body to remove stress
– Yoga Asanas, Sun Salutation, 12 basic yoga postures, and advanced variations
– Proper posture alignment and deep relaxation
Pranayama: Yogic Breathing to Increase Energy
– The basic practices: Kapalabhati, Anuloma Viloma (alternate nostril breath)
Kriyas: Yogic Cleansing
– The six classical exercises for purifying the body
Hatha Yoga: Understanding Energy Balance for Healing
– The astral body, nadis, and chakras
How to Teach
– Teaching the sun salutation and the 12 basic postures
– How to teach beginners and intermediate students
– How to adapt teaching to special groups
Anatomy and Physiology
– The effects of hatha yoga on major body systems
– Ethical, health and spiritual reasons for vegetarianism
Yoga Philosophy and Psychology
– Psychology of the Spiritual Aspirant
– Law of karma, Vedanta philosophy
– 4 classical Yoga paths : Karma Yoga, Bhakti Yoga, Raja Yoga
– 8 limbs of Yoga and Jnana Yoga (vedanta philosophy and techniques of self enquiry) .
– Teaching the sun salutation and the 12 basic postures
– The Basic Class
– Teaching beginners and intermediate students
– Adapt teaching to special groups
Yogic Diet and Nutrition
– Vegetarianism for health and upliftment
Meditation
– Meditation, Twelve Guidelines for Meditation
– Benefits of Meditation
– Mantras and mantra initiation (if requested)
– Yoga Philosophy and Psychology
– Techniques of meditation
– Mechanics of the mind
– Positive thinking techniques
– Obstacles to meditation.
– The Five Points of Yoga according to Swami Vishnu-devananda
Kirtan
– Positive emotional effects of chanting
– Correct pronunciation and mental attitude
– Mantra and sound healing
– Practice of opening of the heart to the divine
Bhagavad Gita Study
– commentary of the Bhagavad Gita, which is the most read classical scripture. It gives universal teachings on how to do your duty and conduct yourself in the battlefield of life.
Location
The course will be held at the Qian Yuan Taoist-buddhist Temple, an exceptional location two hours outside the city of Chengdu, China. The temple traces its history to 1,940 years ago. It is famed in China for its secluded yet accessible location, and for the exceptional air quality, which is full of healthy and energizing negative ions.  The quiet, seclusion and excellent air quality make this the perfect location for Yoga practice. Situated on the mountainside at an altitude of 5,500 ft., the accommodation is newly built to a high standard geared to international visitors. The views from the mountain are spectacular. The temple complex is surrounded by bamboo forest and many ancient trees, along with natural springs, waterfalls and limestone caves with many ancient sculptures and statues. The closest town, Huashuiwan, is famed for its hot springs.
Admission
Though a basic knowledge of yoga postures and philosophy is helpful, beginners are welcome. The course is intense and demands discipline. You must be sincere in your desire to learn and follow the rules. Please note that in keeping with the ancient Yoga tradition, spiritual practices such as meditation, mantra chanting, ceremonies, selfless service and study of philosophy constitute a large part of this program. You must be basically healthy.
To preserve the spiritual atmosphere of the ashram, no meat, fish, eggs, alcohol, tobacco or narcotics are allowed. Participation in all classes and punctuality are mandatory.
What to Bring
Two sets of uniforms are provided, but you will need to bring modest, comfortable clothes for asana practice, plus casual clothes. Be prepared for cool weather and possibly rain. We recommend that you bring a waterproof jacket, sweaters, wool hat, T-shirts, cotton pants, night clothes, swimming suit, sun hat, shoes for nature walks and a pair of slip-on shoes.  Please also bring a yoga mat, meditation cushion, meditation shawl or blankets, toiletries, notebook, pens, flashlights, alarm clocks and water bottle. Cell phones and SIM cards need to be purchased or equipped prior to arrival as no public phone is available.
Text Books
The Complete Illustrated Book of Yoga by Swami Vishnudevananda and the Bhagavad Gita with commentary by Swami Sivananda is available for purchase at the Yoga center in Chengdu.
Translation
The course will be taught in English with Mandarin Chinese translation.
Registration, Arrival, Departure
Space is limited (maximum 50 students). A non-refundable deposit of $300 is required to secure your reservation. In the case of cancellation, a credit note (minus $100 administration fee) valid at all Sivananda Yoga Centers and ashrams in China will be given. The outstanding balance must be paid upon arrival or before. The fees listed below include tuition and accommodations for 28 nights.
– Double Room – with bathroom……………………….$2650
– Single Room – with bathroom…………………………$3200
Course Teachers:
Swami Sitaramananda
Swami Sitaramananda is a senior disciple of Swami Vishnudevananda, who is a direct disciple of Swami Sivananda. She was nominated acharya by him in 1989 and is presently acharya of US West coast Centers and Ashrams as well as Asia, especially Vietnam and China. She has been director of the Sivananda Ashram Yoga Farm for more than 20 years and has taught many international Teachers Training Courses in California, Vietnam, China, Taiwan and India and is also teaching regularly at Sivananda Ashram Yoga Retreat, Nassau Bahamas. She is the author of Positive Thinking Manual, Essentials of Yoga Practice and Philosophy(translated in Chinese, Japanese and Vietnamese) and Swamiji Said, a collection of teachings by Swami Vishnudevananda in His Own Words as well as two poem books. She is responsible for the Vietnamese translation of The Completed Illustrated Book of Yoga by Swami Vishnudevananda. Some of her audio lectures on Yoga Life, articles and webinar presentations can be found on the website.
Swami Narayanananda
Swami Narayanananda was born in London. He is now based at the Sivananda Ashram Yoga Farm in Grass Valley, CA and teaches internationally. He has been involved fulltime in Yoga since 1996 and took Teachers Training in India in 1999. He is a disciple of Swami Vishnudevananda and has been a senior teacher of the International Sivananda Yoga Vedanta organization for 17 years, teaching in countries such as India and Vietnam, and, most recently, in our Sivananda Yoga Center in Chengdu, China. He has been director and teacher in the Sivananda Centers in Chicago and New York City and assistant director of the Sivananda Ashram Yoga Farm. Swami Narayanananda teaches Yoga and Meditation and has trained teachers in Yoga Teacher Training and Advanced Yoga Teacher Training Courses in the USA, India, Taiwan and Vietnam.
Swami Adi Parashaktiananda
Swami Adi Parashaktiananda is a dedicated Sadhak and Hatha Yoga practitioner and teacher, graduated from Sivananda Teachers Training Course in 2007 at the Sivananda Ashram Yoga Farm in Grass Valley, CA. He took the first monastic vow from Sivananda lineage in 2011. He has been traveling yearly to Vietnam as Swami Sitaramananda's assistant and has been teaching the Hatha Yoga classes for the Teachers Training Course. He has also been traveling to Chengdu, China to help teach the Teachers Training Course there.  He also teaches a 7-day Hatha Yoga Sadhana course and the 14-day Sivananda Sadhana Intensive course, whose emphasis is on individual practice of pranayama.  He took sannyas vows in 2017 and received the name Swami Adi Parasahktiananda.
Ganga My Hoang
Ganga My Hoang hails from Vietnam.  She graduated from the International Sivananda Yoga teacher training course in 2009 and Advanced yoga teacher training course in 2010 at the Yoga Farm in Grass Valley, CA, USA. She is also a graduate of the "Yoga as Medicine", "Yoga Psychology", and "Ayurveda and Yoga Wellness" courses. After a few months service at the Sivananda Yoga centers in San Francisco and Grass Valley she returned to Vietnam and assumed responsibility of directing the Sivananda Yoga Centre in Ho chi minh City.  She has been director of the HCM center since 2010 and has overseen the now flourishing center where more then 400 students come per week.
Xihua Chen (Sivani)
Xihua Chen (Sivani) started her yoga journey in 2011 in Europe and took her Sivananda Yoga Teachers' Training Course in France and her 500-hour training in 2014 in India. She has been translating for Swami Sitaramananda since 2014 in both Vietnam and China. She is an excellent translator between Chinese and English and has opened and directs the first ever Sivananda Yoga Center center in Chengdu, China since 2015.
Teachers
Swami Sitaramananda
Swami Sitaramananda is a senior disciple of Swami Vishnudevananda, who is a direct disciple of Swami Sivananda and was nominated acharya, senior teacher, by him in 1989.  She is presently acharya of US West coast Centers and Ashrams as well…
Learn more about Swami Sitaramananda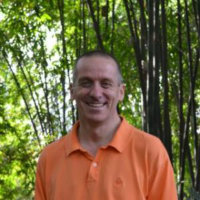 Swami Narayanananda
Swami Narayanananda, who was born in London, England, has been a teacher of Yoga and meditation in the International Sivananda Yoga vedanta Centers since 1999. He has served in the ashrams in California and New York, also as director of…
Learn more about Swami Narayanananda