The program Calendar is subject to change and is being updated regularly.
Sorry, no programs exist here.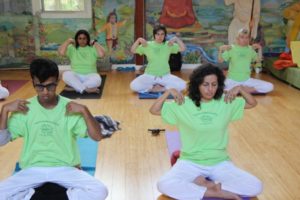 with Swami Sitaramananda, Swami Jnaneswariananda, Mary Thompson (Mahavidya), Lila Lolling, Swami Dharmananda and Swami Sivasankariananda
January 5, 2024 - January 11, 2026
Sivananda Yoga Ashram Yoga Farm
The Sivananda Yoga Health Educator Training is a 2-year 800-hour yoga therapy certification program that trains teachers to employ the deeper healing methodologies of yoga, working one-on-one with individuals and in support of the healthcare community in developing practical solutions for long-term holistic health.