The courses below all have predefined dates and a separate tuition fee and accommodation fee.  You can add extra days to your stay before or after the course when you fill out the application form.  If you would like to come during your own custom dates, please fill out the yoga vacation application form.  During the Yoga Vacation if you would like to join a course that is taking place an extra tuition charge will apply.  Please check out our page on guest information to see what you can do to get ready for your visit.  We also welcome day guests, but please let us know ahead of time that you are coming.  Let us know if you have any questions at 530-272-9322.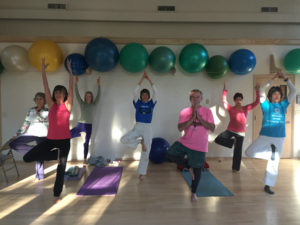 with Radha (Debbie Desrochers)
February 24 - March 1, 2019

Sivananda Ashram Yoga Farm

Explore the ancient, effective, and accessible teachings of Yoga to enjoy our senior years with more energy, self-awareness, and good health. Age gracefully with the guidance of the Classical Sivananda Yoga teachings.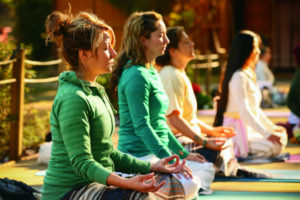 with Swami Dharmananda
February 24 - March 1, 2019

Sivananda Ashram Yoga Farm

Raja Yoga is the royal Yoga path of mind control and meditation. It is a natural culmination of the Hatha Yoga practice which is considered to be a step to Raja Yoga. The purpose of Raja Yoga is to bring…