Permaculture Design Certification
Care of People, Care of Earth, Share the Surplus
LEAVING THE EARTH BETTER THAN WE FOUND IT
Permaculture stands for permanent agriculture, or more simply, permanent culture. The term was coined by Bill Mollison and David Holmgren in the 1970s. Permaculture is an ecological design science that combines ancient indigenous knowledge with modern technology.
It is a way to design communities, buildings, gardens and life based on patterns in nature. Its foundation is the three ethics of care of people, care of earth, and share the surplus. 
Permaculture guides us to live and design systems in a way that regenerate, rather than destroy, nature and our connection with each other.
Learn more with these free resources:
Take your learning deeper with these books:
Permaculture Design Certification Course
TRAIN TO BE A LEADER IN REGENERATIVE LIVING
New Dates: April 21 – 28, 2023 
Tuition $1,200 plus accommodations
What is a PDC?
A Permaculture Design Certification Course (PDC) is a 72-hour or more training that prepares the student on the path of regenerative, ecological design and living. It covers the foundations of permaculture ethics, principles, and design methods.
The training experience offers students a formalized structure in learning to design regenerative solutions that address water scarcity, climate change, food production, sustainable infrastructure, renewable energy, social systems and more .
It is a great opportunity for those who are interested in environmental science, ecology, landscaping, farming, gardening, alternative economy, sustainable architecture, community work and sustainable living.
PDC at the Yoga Farm
This all-inclusive course is offered at the Sivananda Yoga Farm in the beautiful Sierra Nevada foothills in Grass Valley, California.
The daily rhythm of the course includes morning and evening meditations, chanting and spiritual lectures. Yoga classes and high quality organic vegetarian meals are provided.
Come connect with the earth, with yourself, and with community. Network with like-minded individuals. Experience the great outdoors in a whole new way through hands-on permaculture practice.  Rekindle a deeper meaning in life and a new vision.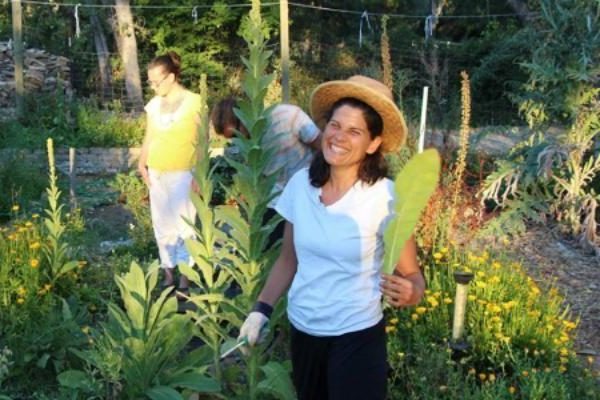 A permaculture design course teaches you how to engage with human and ecological communities in harmonious and ethical ways, trains you to see the world from an entirely new angle, and equips you with knowledge and skills to make positive changes in the world.
LEARN WITH YOUR HANDS, HEAD AND HEART
Our unique interdisciplinary curriculum is designed to engage multiple learning styles and levels. Students will take what they learn in the classroom and apply it during hands-on activities in our garden, orchards, greenhouse, lavender fields and/or wild woodlands.
The course is offered in two parts. Students must attend both to receive their certificate. The time in between provides space to study, integrate and apply the teachings. Students also work on final design projects, which they will present at the end of the course.
This is an intensive training in permaculture assessment and design. We will cover water systems, soil management, renewable energy, rainwater harvesting, climate appropriate plants, earthworks, natural structures, community living and so much more.  
The well-rounded course material is presented through the five elements:
Soil Science & Soil Food Web
Fertility management including Composting, Compost tea
Earthworks
Natural Building
Agroforestry and agriculture
Ayurvedic herbalism – growing and using medicinals
Bio-remediation
Carbon sequestration
Land access
Rainwater harvesting
Grey water design
Irrigation basics
Storing water in the landscape
Aquaculture
Alternative currencies
Renewable Energy
Appropriate Technology
Fire ecology
Ayurvedic diet and cooking
Animals in the landscape
Site Analysis & Self Analysis (Ayurvedic Doshas, constitution)
Reading the landscape
Climatic strategies (Ayurvedic concepts of Desha, land)
Creating and working with microclimates
Mapping and map reading
History of Permaculture and its roots in traditional cultures worldwide
Permaculture Ethics & Yoga Ethics: Yama & Niyama
Permaculture Principles
Design strategies and Ayurvedic elemental design
Social permaculture
Community organizing and governance
Urban permaculture
International applications & opportunities
Permaculture connection to Yoga, Ayurveda, Vastu, Jyotish (Vedic Astrology)
Our facilitators are seasoned permaculture practitioners, designers and teachers. They both hail from the Regenerative Design Institute, a renowned permaculture education center in California. 
Lydia has over 20 years in permaculture design through her business Rehydrate the Earth. She has taught several bay-area PDCs and is certified as a permaculture educator through PINA.
Spencer has over a decade of experience farming, landscaping, and gardening. He co-teaches multiple PDCs and integrates elements of Yoga, Ayurveda, Herbal Medicine, and Vastu.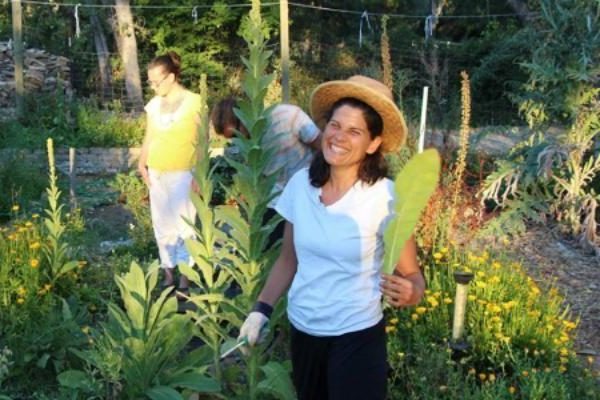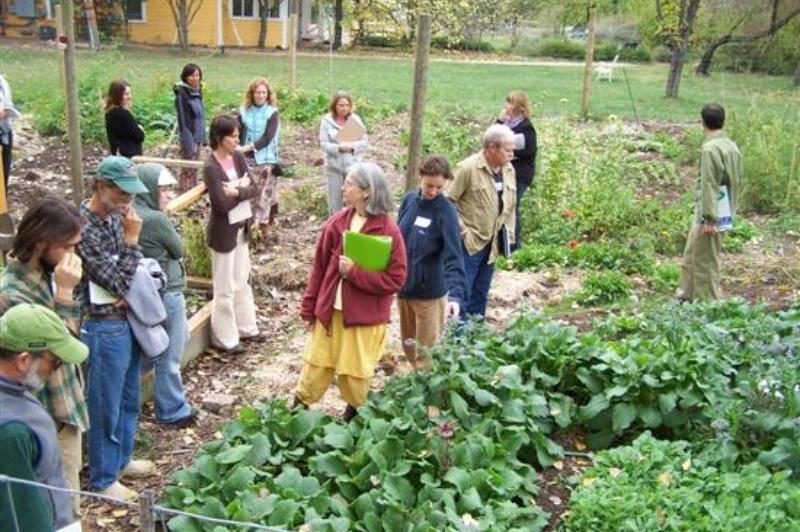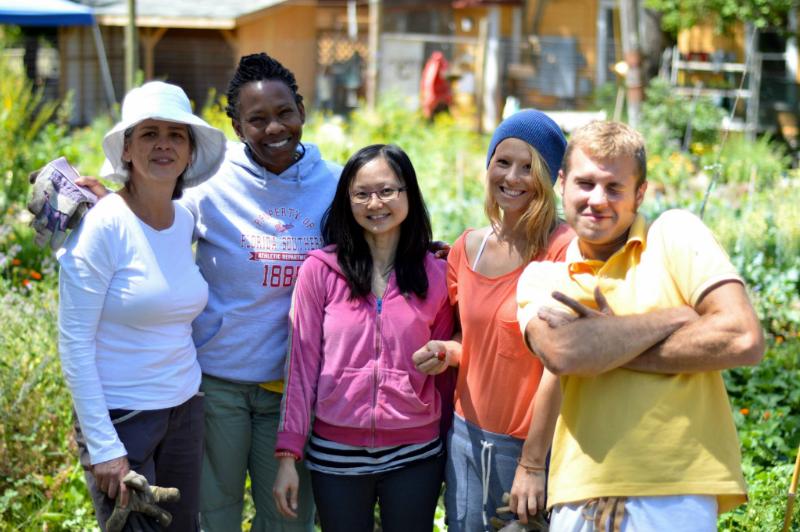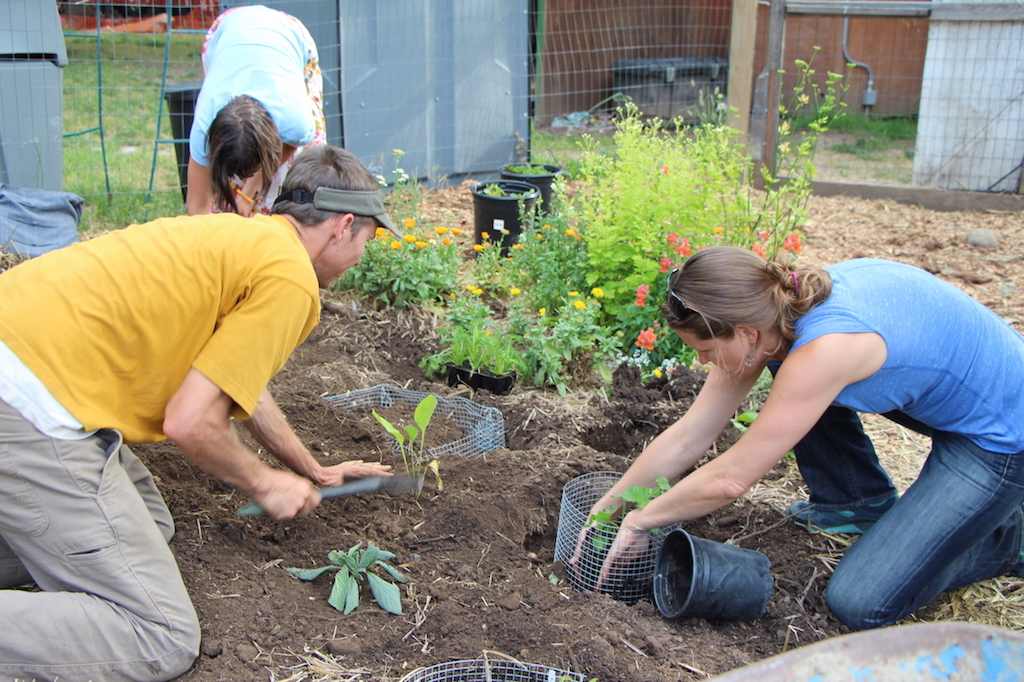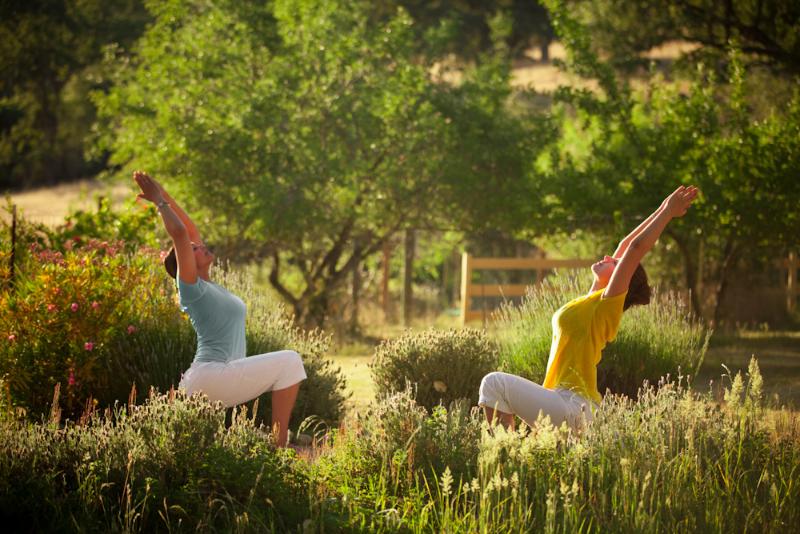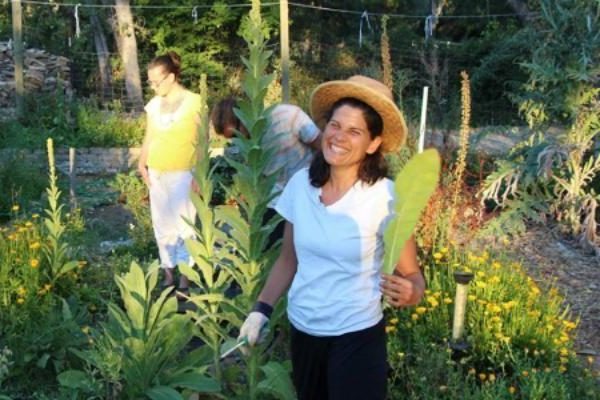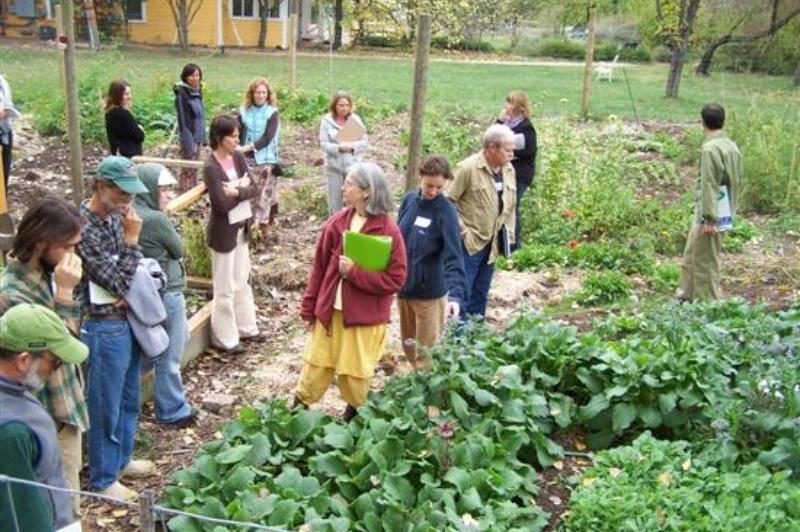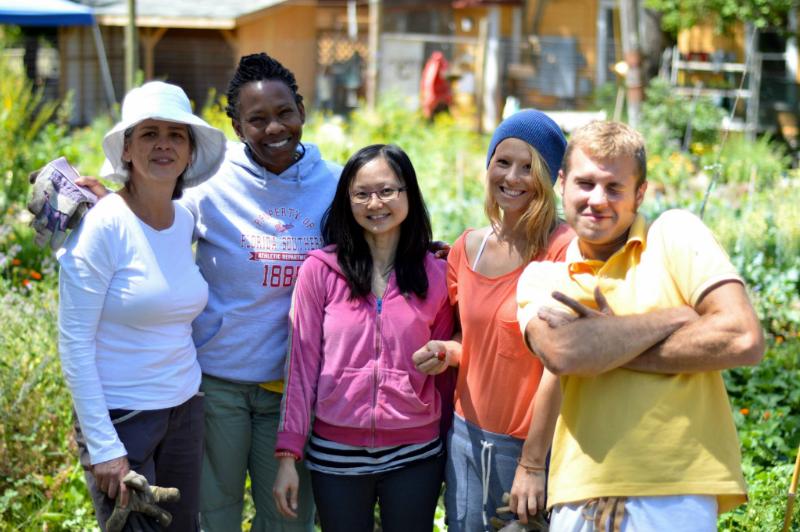 Students who complete the course receive an internationally recognized certificate issued by the Permaculture Institute of North America (PINA). 
PDC graduates are eligable for PINA membership, allowing them to connect with a network of permaculture practitioners, designers and educators.
PINA members also gain access to opportunities like continuing education, support for design projects, regional permaculture hubs and more.
READ WHAT STUDENTS ARE SAYING
My Experience: Having the opportunity to study and practice permaculture at the Yoga Farm was unique indeed. The whole systems approach of  permaculture, with its apt coalescence of science, traditional wisdom and ethics is beautiful no matter where it is studied and applied. That it took place at an ashram upholding Vedic and Yogic traditional wisdom and ethics – roots from the likes of which permaculture has sprouted -allowed a participatory walk through not only the physical design aspects, but the invisible social and spiritual ones as well. Truly every site where permaculture is applied comes with its own context, but I was delighted to experience an ancient wisdom tradition and understand it to be permaculture. It was equally dreamy to be with and then envision the land there, with all its potential for observation, contemplation, design and development.
The Sivananda Yoga Farm is a 501(c)3 non-profit organization.
Learn more about PDC sponsorship opportunities.
We are committed to being in positive relationship with nature and community.
We are seeking dedicated volunteers who are interested in yoga and who have practical skills in permaculture, gardening and/or landscaping for the ashram's upkeep.
If you are interested in volunteering with us, please read the full Karma Yoga or Seva Study page before filling out the application. Make sure to specify your skills and financial needs on the form.
Come learn in the beautiful Sierra Nevada foothills of California! Experience the outdoors, unplug and connect with nature.
In addition to our PDC we offer several other Yoga programs that incorporate outdoor experiences like gardening, permaculture, hiking, nature awareness and more.
Check out our Permaculture Blog
LEARN, INSPIRE, REGENERATE
The Sivananda Yoga Farm Permaculture Blog has offers articles, updates, interviews, transcripts, videos, and more.