Welcome to the Sivananda Yoga Farm
LEAD A LIFE IN TUNE WITH NATURE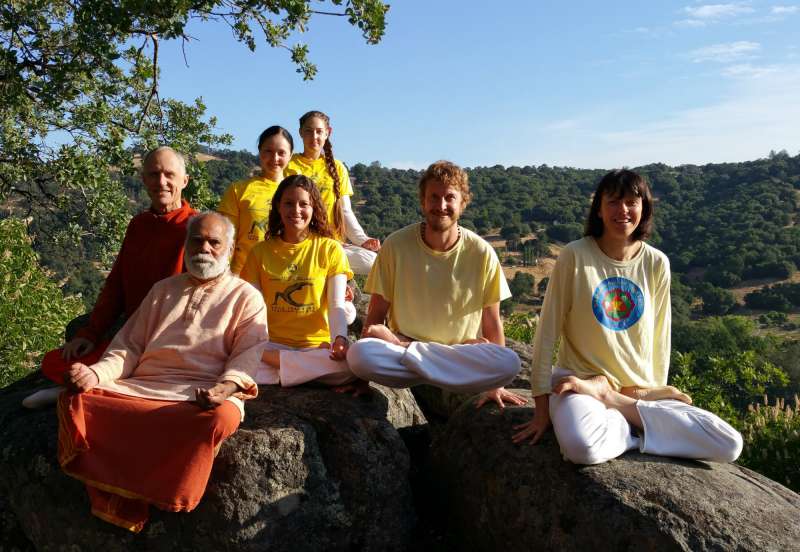 Welcome to your yoga retreat in the beautiful Sierra foothills of Northern California! Since 1971, the Sivananda Yoga Farm has been an oasis of peace and tranquility for people from all walks of life to come and find themselves.
Yoga and meditation are the most effective methods to recharge the body and mind and relieve the tension and stress of modern life. Take time to slow down, enjoy nature and reconnect to a wholesome way of life, re-inspire with new thoughts and perspectives, uplift your spirit with daily chanting, and apply techniques to increase your awareness and joy.
Come for a Yoga vacation of a few days or weeks and gradually walk the path towards the deeper aspects of Yoga – from improving fitness and relaxing to maintaining health, calming the mind, and even becoming a counselor and Yoga teacher for others.
INTERNATIONAL SIVANANDA YOGA VEDANTA CENTRES
The International Sivananda Yoga Vedanta Centres is a non-profit organization named after Swami Sivananda, one of the most influential spiritual teachers of the 20th century, and founded by his disciple Swami Vishnudevananda.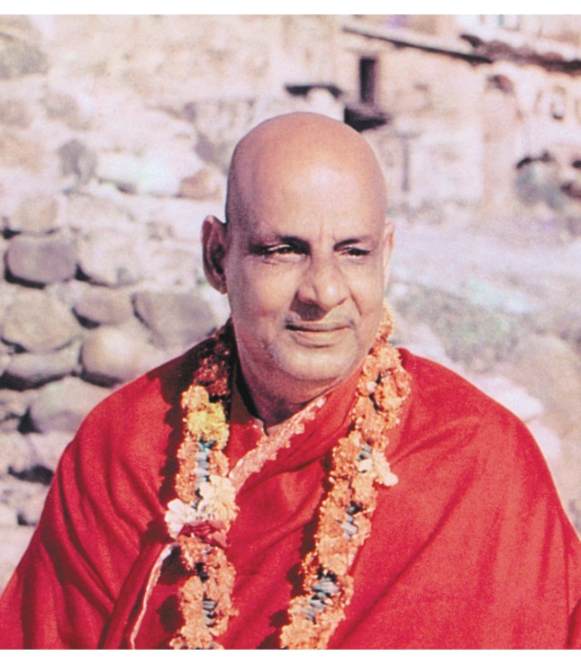 Swami Sivananda
(1887-1963)
Swami Sivananda is one of greatest sages of modern India. After a successful career as a doctor he renounced the world, practiced intense meditation and attained self-realization. As a prodigious author he published more than 300 books and pamphlets, thus spreading all aspects of Yoga and philosophy in simple yet profound words. In his ashram, the Divine Life Society in Rishikesh, Himalayas he trained many outstanding disciples. In 1957 he sent one such disciple, Swami Vishnudevananda, to teach Yoga in the West.
Read about the life of Swami Sivananda >>
Visit the Divine Life Society website >>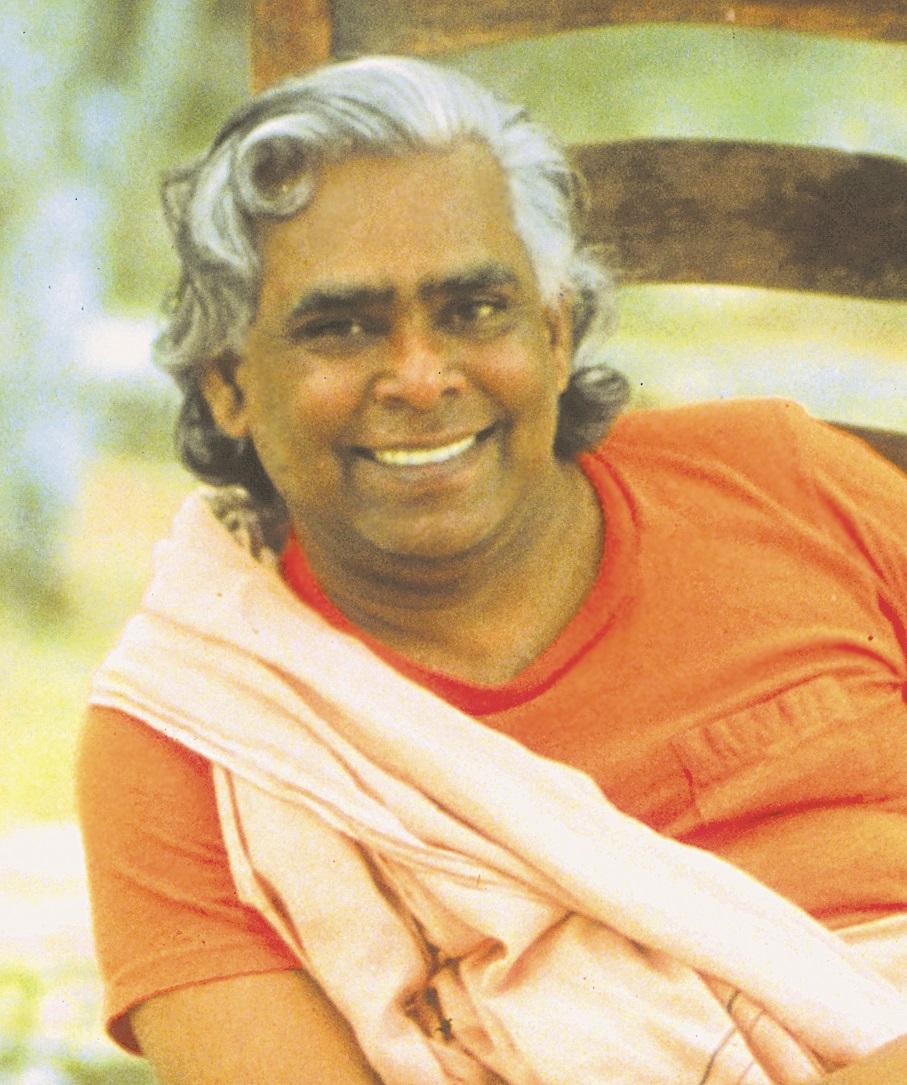 Swami Vishnudevananda
(1927-1993)
Swami Vishnudevananda lived with his master Swami Sivananda for 12 years. In 1957 he traveled to America, and in the early 70´s came to Europe, founding international Sivananda Yoga Vedanta Centers in many cities. He was a dynamic Hatha and Raja Yoga master, bringing the classical teachings of Yoga and Vedanta in its purest form to the West. Swamiji was also a tireless campaigner for world peace who brought the message of peace to many troubled spots all over the world. Thousands of students have been personally trained by Swami Vishnudevananda as yoga teachers and many more have been inspired by his books, "The Complete Illustrated Book of Yoga", "Meditation and Mantras" and "Sivananda Companion to Yoga".
Read more about the life of Swami Vishnudevananda >>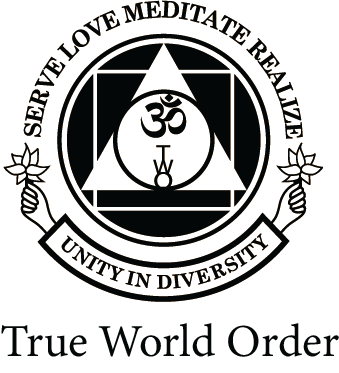 Sivananda Yoga Vedanta Center (SYVC)
The International Sivananda Yoga Vedanta Centres is a non-profit organization named after Swami Sivananda, one of the most influential spiritual teachers of the 20th century and founded by his disciple Swami Vishnudevananda. In 1957, Swami Vishnudevananda, on instructions from his guru, Swami Sivananda, came to the West to bring the teachings of yoga. He established the first Sivananda Yoga Vedanta centre in Montreal, Canada, in 1959.  To date there are close to 60 Sivananda locations (ashrams, yoga centres and affiliated centres) around the world. Over 45,000 teachers have been trained in the TTC programs. The Sivananda Yoga Vedanta Ashrams and Centers are recognized worldwide for teaching yoga authentically, preserving its purity and tradition dating back several thousand years. We also offer a wide range of programs and even the possibility for spiritual growth through Karma yoga as a temporary or full time staff program participant.
Our Mission, Vision, and Values
LEADING A LIFE IN TUNE WITH NATURE
Mission
Practicing and teaching the ancient yogic knowledge of health, peace, unity in diversity and Self-realization.
Vision
To help all realize their highest potential and find inner peace. Inner peace will bring outer peace.
Values
We relate to people as their inner nature and do not judge or value ourselves based on race, gender, occupation, performance, material conditions or personality.
Be in the world and not of the world.
Simple living, high thinking.
Adapt, adjust, accommodate-highest yoga.
Group positive intentions and prayers make miracles.
We serve everyone equally with respect.
We respect traditions and understand there are values in timeless teachings.
Worship sages, saints and our gurus. The blind can't lead the blind.
Swami Sitaramananda
Acharya of West Coast and East Asia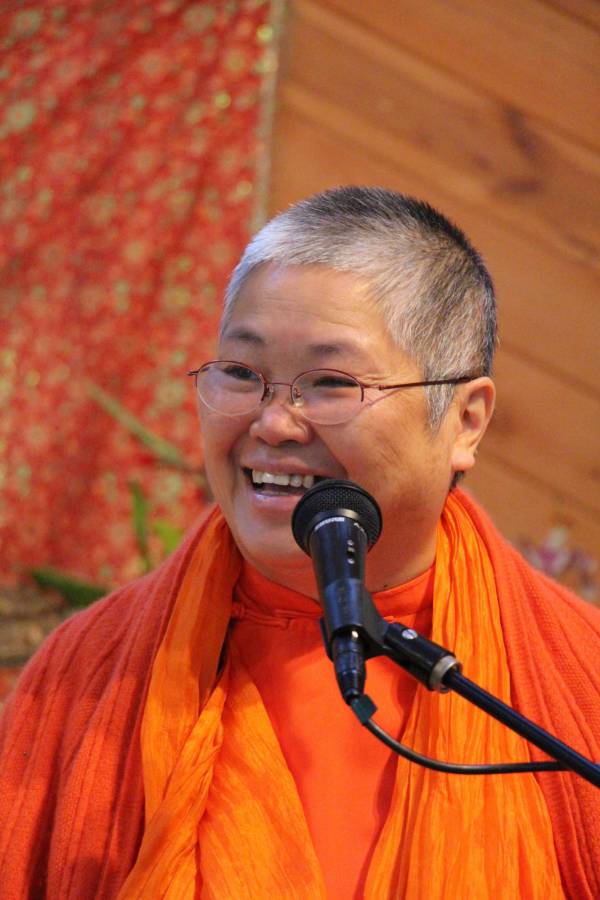 SPIRITUAL LEADERS & DEDICATED STAFF
Our mission at the Sivananda Yoga Farm is to spread peace, health and joy through yoga. All are welcome to come to our ashram to learn not only about how yoga can help maintain a healthy body but also how Yogic philosophy, applied in daily life, can help maintain a peaceful mind and spirit. The goal of yoga is inner and outer peace and the realization of unity in diversity.
Sivananda Yoga: Health, Peace & Unity
Documentary Film by Benoy K. Behl
Celebrations to Swami Vishudevananda 60th year of work in the world (1957 – 2017) Swami Sivananda send Swami Vishnu to the West in 1957 with 10 rupees and the words "People are Waiting". With that Swami Vishnu started the entire International Sivananda Yoga Organization that now has 11 ashrams and more then 30 centers around the world and trained more than 45,000 Yoga Teachers to bring Peace into this chaotic world.
Our Teachings
Our teachings section is based on the essential teachings of Swami Sivananda and Swami Vishnudevananda.  In this teachings section of our website you will find teachings on many different topics such as "What is Satsang", "What is Yoga", Life, Health, Mind, Prana, and much more.  The contents in this section has been reproduced from the book "Essentials of Yoga Practice and Philosophy" compiled by Swami Sitaramananda. 
In 1971, Swami Vishnudevananda returned to California and founded the third ashram in the young Sivananda International organization: the Sivananda Yoga Farm on 40 acres of land located in the Gold Country of the beautiful Sierra Nevada Foothills in Northern California. The "Yoga Farm," as Swami Vishnu-devananda nicknamed the ashram, remained his favorite place for personal retreat and is where he wrote "Meditation and Mantras." For almost 20 years the ashram remained in its original state: a farmhouse and pond surrounded by rolling hills and majestic oaks, saturated with the songs of wildlife.
In 1974, the Yoga Farm hosted the first Sivananda Teachers' Training Course on the West Coast. Yoga practitioners are increasingly aware of deeper and subtler aspects of classical yogic teachings, and seek a retreat where they can deepen their practice, renew their inspiration and further educate themselves. The Sivananda Ashram Yoga Farm responds by maintaining a pure atmosphere where people rediscover their Divine Self. It is a spiritual, non-sectarian, non-profit organization run entirely by dedicated Yoga teachers who selflessly teach this ancient system. It is a spiritual, non-sectarian, non-profit organization run entirely by dedicated Yoga teachers who selflessly teach this. "Sivananda Yoga is qualified in Time Magazine article on Yoga as "moderately difficult" and is "One of the world's largest schools of Yoga, Sivananda calls for the rigorous application of Yoga postures, breathing exercises, relaxation, vegetarian diet and study of scriptures. May require lifestyle changes" (p.63, Time april 23 2001)
Modern Day
The ashram has been renovated over the past 15 years to better accommodate demand for Yoga, meditation and immersion in Nature. The accommodations – cabins on the hills and new deluxe shanti cabins – are beautiful and comfortable, keeping to the spirit of "simple living and high thinking." The programs are more and more diversified keeping to the powerful teachings of classical yoga and at the same time bringing in modern ideas and current well-known teachers. The ashram has become a flourishing spiritual institution whose presence is known locally, nationally, and internationally.
The Sivananda Yoga Farm is part of the International Sivananda Yoga Vedanta Centres, which Swami Vishnudevananda founded in 1963 in honor of his teacher, Swami Sivananda. Today, the organization is comprised of 11 ashrams and more then 30 centers in major cities across the world. More than 45,000 Yoga teachers have been trained by the organization to date. Swamiji's mission in the West started upon his arrival in San Francisco in 1957. He was sent to America by Swami Sivananda with 10 rupees and the instructions that "People were waiting". He founded the Sivananda Ashram Yoga Farm in Grass Valley in 1971. At that time, he came yearly to the Farm in Grass Valley for teaching and for seclusion.
Since 1995, the Yoga Farm has been directed by Swami Sitaramananda, a gifted speaker and teacher of yoga and meditation and direct disciple of Swami Vishnudevananda. She has been serving since 1981 worldwide in the International Sivananda Yoga Vedanta Ashrams & Centers (SYVC), especially in the west coast of the US and in Asia. She is resident at the Yoga Farm for several months per year, where she leads the daily satsang sessions (meditation, chanting, and lecture) and personally instructs and coaches resident students. Swami Sitaramananda was ordained in 1985 as a sannyasin in the lineage of Saraswati, one of the 10 classical monastic orders founded in India.
COMPLETE SYNTHESIS OF YOGA
"Cheerfulness, harmony, serenity, faith, love, and compassion harmonize the body, relax the tissues and muscles and open them to the inflow of vital force."
– Swami Vishnudevananda
LEARN, INSPIRE, TRANSFORM
Our Sivananda Yoga Farm Blog has numerous articles, videos, and talks given by our senior teachers over the years.