Restorative Yoga Teacher Training
with Nora Benian (Sundari)
September 22 - 26, 2019
Description
Restorative Yoga is a very gentle yoga practice designed to calm the nervous system and create overall health in the body. It offers simple yet powerful postures that can be integrated into existing yoga classes, healing treatments, or used to teach restorative specific classes. Restorative Yoga is a regenerative healing tool that reduces stress by supporting the body's innate responses towards homeostasis and health. Through the use of supported yoga postures, breathing and meditative techniques, a profound sense of relaxation can infuse one's entire being which leads to healing.  Restorative Yoga techniques are helpful in the treatment of nervous system disorders, such as insomnia, hypertension, anxiety, and also with specific ailments such as cancer, although it often used for structural re-alignment and the healing of injuries.  When the body is fully supported, it will naturally relax, releasing deeply held tensions.  Restorative yoga is the yoga of non-doing, and focuses on effortlessness and ease, using well-placed blankets, bolsters, yoga straps, and chairs to safely support the body in various postures. This process invokes a natural state of balance, regeneration, and healing rest.
During this program, learn a full series of restorative postures, complemented with gentle stretching, breathing, and meditation. Through direct experience and lectures you leave with the ability to teach to incorporate restorative yoga into your own practices.  The Restorative Yoga Teacher Training is an experiential and fundamentals course designed to provide teachers with a foundation for teaching a safe and effective restorative practice. Students will learn how to meet each student where they are, no matter the age or ability, and teach safe effective postures to heal the body and relax the mind.
Certification
Certified Yoga Instructors wishing to expand their knowledge of restorative Yoga, teach restorative yoga classes and add to their class offerings.
You will learn:
The benefits of restorative yoga.
Asanas that naturally induce a state of relaxation and restoration
How to effectively support the body in each posture with props
How to support people with injuries, stress or chronic pain
Restorative postures that can be effectively integrated into Hatha Yoga Classes
Restorative Yoga as a stand alone practice
You will be able to:
set up restorative poses to re-align, re-balance and restore
to ease agitation and promote relaxation
suggest postures for particular therapeutic effects
explain the organic and emotional benefits of postures
develop a greater understanding of the healing process
Learn about:
The Fundamentals of Teaching Restorative Yoga
Basics of Restorative Yoga Poses
Understanding the Nervous System: Parasympathetic and Sympathetic
How Restorative Yoga Affects the Nervous System.
Stress related disorders caused by an imbalanced nervous system.
The psychology of deep support
Restorative yoga and the emotions, and the Mind
Schedule
Sunday
Arrival and Settling in Day
Monday
02:00 – 06:00 Intro. to Restorative Yoga
Tuesday
08:00 – 10:00 Anatomy and Theory
12:00 – 03:00 break down of the poses.(how to set up, what to look for)
03:30 – 06:00 Restorative yoga workshop experience
Wednesday
08:00 – 10:00 Benefits of Restorative yoga on the Energetic Body.
12:00 – 03:00 break down of the poses
03:30 – 06:00 Restorative yoga workshop experience
Thursday
08:00 – 10:00 Practice Teaching
12:00 – 02:00 Practice Teaching
02:00 Course Finish
**Daily vegetarian meals at 10am and 6pm
Teacher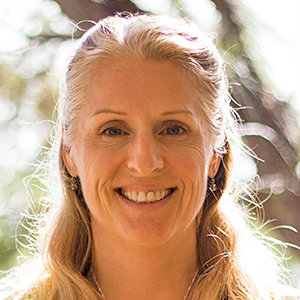 Nora Benian (Sundari)
Nora Benian (Sundari) E-RYT 500, is a Yoga therapist, professional counselor and Thai Yoga Massage practitioner and has a diploma in Homeopathy. Nora teaches yoga workshops and teacher trainings across the continent and in the Caribbean, specializing in Restorative, Yin, Therapeutic and Hatha Yoga. The lectures, classes and…
Learn more about Nora Benian (Sundari)