Family Yoga Camp
July 24 - 28, 2019
Description
Bringing Family and Yoga practice together during this special time here at the Ashram. Enjoy the peaceful nature, have fun and quality time with your family, while shaping body and mind in the daily Asana classes and spiritual courses.  The Family Week offers an adjusted Ashram schedule to meet Family needs.  Qualified staff will share Yoga Asana Classes with your family tailored towards a child's practice and introduce a meditation practice that the whole family can participate in together.  Family accommodation in four-bed cabins are available, however, space is limited. If you would like to be nearer to nature, bring a tent!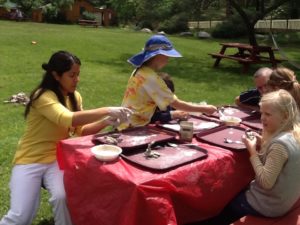 Family Program Activities
    Kids Yoga Classes & Meditation Time
    Outside Games, Nature Hikes, Swimming In The Pond
    Trips To Yuba river
    Painting, Arts & Crafts
    Music & Play
    Talent Show
    Gardening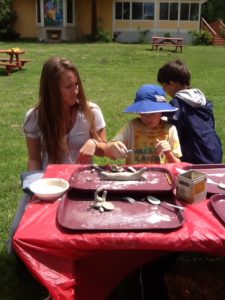 Daily Schedule
6:00 Satsang (Optional – for parents)
7:30 Breakfast
8:00 Nature Walk and Adult Asana Class
9:00 Family Yoga Asana Class
10:00 Brunch
11:00 Karma Yoga
1:00 Family Workshop
2:30 Snack
4:00 Games and Pond Play and Adult Asana Class
5:00 Family Asana Class
6:00 Dinner
7:30- 9:00 Family Satsang
Children must be accompanied by a parent during program sessions.