Online Holistic Health Retreat for Stress Relief
with Maha Lakshmi
July 16 - 21, 2021
Description
Stress has been determined to be the #1 cause of all illness and disease. During this Stress Relief and Relaxation Retreat you will learn to not only effectively reduce stress with Yoga practices, but how to achieve a deep sense of peace and well-being by integrating breath, body and mind. Learn and practice time-tested practice of yogic principles proven to be highly effective and easy to learn regardless of your experience in Yoga.
Topics covered…
The 5 Causes of Stress According to Yoga
What is Prana
12 Basic Asanas
Breathing Exercises
Conscious Relaxation Techniques
Daily Schedule
6:00 – 7:30am – Satsang: Silent meditation, chanting and lecture
8:00 – 9:45am – Yoga Class: Asanas and Pranayama (emphasis on stress relief/relaxation)
1:00 – 2:30 pm – Stress Relief Workshop
4:00 – 06:00 pm – Yoga Class: Asanas and Pranayama (optional)
Pre-requisite
There are no prerequisites other than a sincere desire to learn classical yoga.
Teacher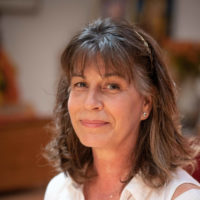 Maha Lakshmi
Maha Lakshmi (C-IAYT) is a teacher of Classical Yoga for many years and graduated the Sivananda Yoga Health Educator Training program in 2020. A student of Ayurveda, a practitioner of the Four Paths of Yoga, and a dedicated student of Swami Sitaramananda and the teachings of Sivananda Yoga,…
Learn more about Maha Lakshmi