Permaculture and Vedic Wisdom: Ayurvedic Agriculture
with Spencer Nielsen
September 13 - 27, 2021
Description
This course will be an exploration of ecological gardening techniques, strategies, and permaculture design principles & practices to create abundance.  From food and medicine to habitat and sanctuary, we'll draw upon Vedic wisdom traditions to augment our permaculture perspectives.  We'll weave Vastu into our overview of permaculture design principles and practices.  We'll explore foundational Ayurveda in the context of growing food and herbal medicine for our own constitution, as well as applying Ayurvedic concepts to land care.
An introduction to the science of Vrikshayurveda (sometimes translated as "Ayurveda for trees") will serve as an inspiration to the ancient art of caring for plants and invite exploration into your own place-based applications.  We will touch upon some concepts of Jyotish in the context of soil care, and the interface of soil, water, and plants.  There will be a combination of theory and tips for hands-on practices, a mixture of presentations and discussion.
There will be an onsite course – Sep. 30 – Oct. 2 – which will allow for hands-on practice of these and more topics.
Kapha/Ojas:
Earth – Soil care (composting, compost tea, ferments, worm composting, mulch, Ayurvedic assessment of soils/landscapes), how to grow vegetables and herbs in alignment with Kapha dosha
Water – Water systems (rain catchment, rain gardens, swales, greywater)
Pitta/Tejas:
Fire – Annual Gardens & Agroforestry (food forests, plant guilds, medicinal herbs, annual vegetables and flowers for diversity and fertility), how to grow vegetables and herbs in alignment with Pitta dosha, attention to plants and planting calendars associated with Jyotish (Vedic Astrology)
Vata/Prana:
Air – Pollinators and Integrative Pest Management (working with native and non-native insects, how to grow vegetables and herbs in alignment with Vata dosha, Ayurvedic assessment of pests and use of herbs as plant medicines (Vrikshayurveda)
Space – Permaculture design principles, Vastu principles of harmonious design
Schedule
All times are pacific time-zone
Classes meet 3 Mondays in a row – September 13, 20, 27
@ 6 – 8:30 pm pst
Recordings will be made available as well
Tuition
$108 – 250 sliding scale
Pre-requisite
There are no prerequisites other than a sincere desire to learn permaculture.
Teacher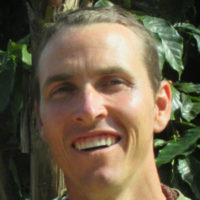 Spencer Nielsen
Spencer Nielsen is a guide to Nature inside and out, in the wild lands, gardens, and consciousness.  He is a permaculture designer and educator based in Fairfax, California.  He has studied Ecology, Environmental Education, and Eco-Social Design, as well as Permaculture, Yoga, Qigong, Ayurveda, Daoist medicine, and Planetary…
Learn more about Spencer Nielsen