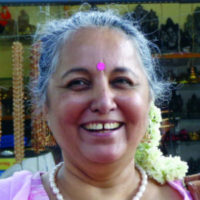 Komilla is co-founder and Chair of the British Association for Vedic Astrology. She is an internationally-renowned consultant, teacher and lecturer. Indian born, Komilla Sutton is one of the pioneers in making this subject more accessible for Western readers. She is author of Vedic Love Signs, Vedic Astrology, The Essentials of Vedic Astrology, Lunar Nodes: Crisis and Redemption and Indian Astrology.
Events with Komilla Sutton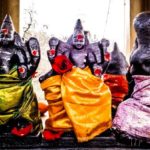 Jyotish Study Course: Nakshatras
June 26, 2020
Description Take advantage of this unique opportunity to study Jyotish. Daily Schedule Saturday 06:00 – 07:30 am    Satsang 08:00 – 10:00 am    Jyotish Workshop 10:00 – 10:45 am    Brunch 10:45 – 11:45 am    Karma Yoga 12:00 – 03:00 pm    Jyotish Workshop 04:00 – 06:00 pm    Yoga Class 06:00…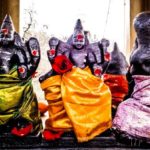 4th of July Weekend: Vedic Knowledge for Health, Energy and Wisdom
July 2, 2020
This is the 2nd Vedic Knowledge conference gathering internationally well-known Vedic teachers.  Make use of all rounded vedic wisdom to improve our quality of life. Be inspired by ayurveda, Jyotish, Vastu, tantric rituals, Yoga and Vedanta.