Permaculture Design Certification: Part 2
with Spencer Nielsen and Lydia Neilsen
June 6 - 13, 2019
Description
IMPORTANT NOTE: This is a two-part Permaculture Design Course.  You must attend both to receive your Permaculture Design Certificate.  Register for Part 1 here.
This course will follow the structure and content of internationally-recognized PDC's, while adding principles and practices of Yoga and Ayurveda.  We will look to the roots of permaculture with Bill Mollison and David Holmgren as well as the application and influence it has had around the world.
The daily rhythm will include participation in the ashram's meditation, chanting, & satsang, as well as pranayama & asana sessions.  Two sattvic meals are provided, between which we will cover theory and practice of permaculture.  Each day's theme will include lecture, discussion, activities, and hands-on application to digest the content in a dynamic way.  We will use the wild lands, fruit/nut orchards, gardens, and greenhouse as our classroom.  The container of the ashram will provide it's own education – learning to live in harmony with the daily rhythm of the land and the community.  Yoga and Ayurveda will be explored in the context of holistic, regenerative living and will also provide frameworks for exploring permaculture in a Vedic way, such as through the five elements.
Course Content
Earth:
Soil Science & Soil Food Web
Fertility management including Composting, Compost tea
Earthworks
Natural Building
Agroforestry and agriculture
Ayurvedic herbalism – growing and using medicinals
Bio-remediation
Carbon sequestration
Land access
Water:
Rainwater harvesting
Grey water design
Irrigation basics
Storing water in the landscape
Aquaculture
Alternative currencies
Fire:
Renewable Energy
Appropriate Technology
Fire ecology
Ayurvedic diet and cooking
Animals in the landscape
Air:
Site Analysis & Self Analysis (Ayurvedic Doshas, constitution)
Reading the landscape
Climatic strategies (Ayurvedic concepts of Desha, land)
Creating and working with microclimates
Mapping and map reading
Ether:
History of Permaculture and it's roots in traditional cultures worldwide
Permaculture Ethics & Yoga Ethics: Yama & Niyama
Permaculture Principles
Design strategies and Ayurvedic elemental design
Social permaculture
Community organizing and governance
Urban permaculture
International applications & opportunities
Permaculture connection to Yoga, Ayurveda, Vastu, Jyotish (Vedic Astrology)
Certification
This is a two-part Permaculture Design Course.  You must attend both to receive your Permaculture Design Certificate. This provides you with time in between to study, apply what you learned, and work on your homework (final design projects).
FAQs
Do I have to complete parts 1 & 2 in the same year?
Yes. You need special permission from the course instructors to complete the course in two separate years. We understand that there may be life circumstances or emergencies, however, we still don't recommend doing this for a few reasons. For one, there is no guarantee that part 2 of the course will be offered in the second year you want to take it, since it depends on the number of students that register. Secondly, you might find it difficult to retain the information you gained from part 1 and also working on your design project when taking a year or more in between. Finally, it is possible that the curriculum could change, which would potentially leave gaps or have repeat lessons.
Having a two-part course is actually a unique offering that students appreciate. It gives you time to take a break from the intensive course, allows more study time and plenty of time to work on required design projects. Design project work is often squeezed into other intensive two-week PDC's on top of 7-8 hours of daily class time.
Are meals included in the course? 
Yes. Two high quality organic vegetarian meals are provided daily. It is served buffet style, so you are welcome to take a little extra for an afternoon snack. You are also welcome to bring your own snacks, but please follow the Ashram dietary guidelines. We have a shared student fridge available for storing food. Our boutique sells various vegan, gluten-free, organic and/or fair-trade snacks and beverages.
Can you accommodate special diet needs or food allergies?
We follow a strict yogic lacto-vegetarian diet at the Ashram. We never serve eggs, garlic, onion, mushrooms or meat. Dairy (i.e milk, cheese or yogurt) is served separately on occasion and is sometimes included in our dishes. Our meals always have vegan options (including a salad bar). We usually have wheat-free options as well, but we cannot guarantee suitable conditions for severe gluten intolerance or people with celiac disease. We cannot guarantee suitable meals for people with dietary restrictions, extreme food or nut allergies, although we rarely use nuts in our cooking.
Can I commute to the course?
We recommend staying at the ashram to gain the full experience and immersion in Yoga life, however, we understand it is not always possible for people. Please email us at [email protected] to ask for permission to commute. If approved, commuters are still asked to attend both morning and evening Satsang and one yoga class per day.
Do you offer scholarships and/or work trade?
Scholarships are not always available but sometimes discounts are offered on a case-by-case basis, contingent upon approval from the course instructors and the directors of the Ashram. Email [email protected] with your reason for requesting a scholarship. We may ask for supporting financial documents and references.
We do not offer "word-trade" per se, but if you are interested in serving at the Yoga Farm you can fill out the Seva Study or Karma Yoga application. You can specify that you are interested in the Permaculture Design Course on the application. You may still be responsible for course tuition even if you are a volunteer. We recommend putting down your deposit for the PDC to secure your spot.
Have more questions?
Email us at [email protected] or call us at 530-272-9322.
Teachers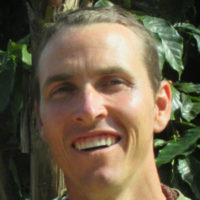 Spencer Nielsen
Spencer Nielsen is a guide to Nature inside and out, in the wild lands, gardens, and consciousness.  He is a permaculture designer and educator based in Fairfax, California.  He has studied Ecology, Environmental Education, and Eco-Social Design, as well as Permaculture, Yoga, Qigong, Ayurveda, Daoist medicine, and Planetary…
Learn more about Spencer Nielsen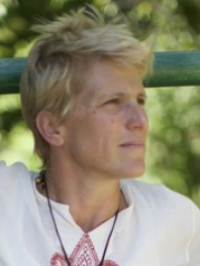 Lydia Neilsen
Through her business Rehydrate the Earth, Lydia Neilsen works on a practical and consciousness-based level to teach and implement techniques for ecosystem revitalization. Lydia educates individuals and communities in the creation of stunning regenerative designs including do-it-yourself scale earthworks for water infiltration, productive water conserving polyculture landscapes, soil building, greywater and…
Learn more about Lydia Neilsen