Online Vedanta and Silence Course
with Swami Jnaneswariananda
December 11 - 21, 2020
Description
This 10-day advanced course features vedantic meditation, the practice of group scriptural study, personal self-inquiry and the practice of outer and inner silence.
Curriculum
There will be personal coaching and guidance by Swami Jnaneswariananda in the study of Viveka Chudamani, the "Crest Jewel of Discrimination" by Sankaracharya. Enter into the peaceful silence of the inner Self through the practice of external silence. Come away with deeper self-knowledge and a sense of clarity and peace.
Course schedule
5:30 am Wake up
06:00 – 07:00 am – Meditation alone or in a group online
07:30 – 10:00 am – Swadhyaya, guided study of scripture with the teacher
10:00 – 12 pm – Vegetarian brunch, sitting alone in Mouna (silence)
12:00 – 02:00 pm – Silent reflection, journal writing, study time
02:00 – 04:00 pm – Group dialogue with the teacher
04:00 – 05:30 pm – Asana/pranayama practice in silence
06:00 – 07:30 pm – Vegetarian dinner, sitting alone in Mouna
07:30 – onward – Mantra chanting/writing in a group, spoken chanting allowed, but no conversation
08:00 – 10:00 pm – Meditation in a group or alone, study on assigned reading, summary writing…no sleep allowed before
Arrival and Departure
Arrival: The course will begin at 2pm on December 11 with orientation.
Departure: The course will end at 4pm on December 21.
Testimonials
"With the direct and compassionate guidance of Swami Sitaramananda, I had the confidence to clearly look at my emotions, thoughts and actions and the negative and positive results that stem from them. Swami Sitaramananda was able to make a practical connection between the insights from Shankara's Crest Jewel of Discrimination and everyday life. I now have an understanding of how to apply this wisdom to become more aware and mindful of my emotions, thoughts and actions. With this training in self-awareness I feel confident in my abilities to make life-affirming decisions. For me the course was truly transformative!"
– Padma (Nina Nguyen) Toronto, Ontario, Canada
"This is a course that will wake you up to who you really are and accelerate your progress on the spiritual path. Swami Sitaramananda is a brilliant and insightful teacher of the Vedantic texts. I highly recommend this course to serious spiritual seekers. Thank you for guiding us with such insight through Vivekachudamani. You were able to see things that we could not. It is the right teaching at the right time. The path ahead is much clearer now."
– Saraswati
"I now have the answers to so many of my questions."
– Cynthia, Canada
"I found a teacher, a genuine tradition, a supportive community and a place where I can ask every question without fear."
– Leslie, NY
Certification
Certificate of Completion from the Sivananda Yoga Vedanta Centers, International.
Eligible for 60 Continuing Education Units for Yoga Alliance members
What to Bring
Required Text: "Viveka Chudamani: the Crest Jewel of Discrimination" by Adi Shankaracharya
Recommended Commentary and translation: Swami Prabhavananda and Christopher Isherwood, Vedanta Press
Teacher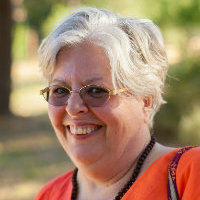 Swami Jnaneswariananda
Swami Jnaneswariananda joined the Sivananda Yoga Vedanta Centers in 1995 and has been director of centers and ashrams in Canada and Italy. She teaches Hatha Yoga, Meditation, Anatomy, and Vedanta at Teacher Training Courses in North America, Italy and India. Swami Jnaneswariananda took vows of Sannyas in 2001.…
Learn more about Swami Jnaneswariananda