Online Emotional Intelligence Through Yoga & Ayurveda: Rasa Vada
with Arun Deva
July 18, 2020
We understand alchemy as the transformation of base metal into gold. In Vedic terms, however, it is best described as rasāvāda: the revealing of our Essence. Thus we are both the dross metal as well as the gold revealed through the alchemy of our consciousness. Rasa which means essence also refers to the flavors of our lives: the emotional content. When we turn our emotional dross of fear, anger and grief into the gold of creativity, innocence and joy we learn to surf the waves of our lives no matter what the tide.
When our emotional state is one of creativity, innocence and joy, we see beauty, feel compassion and instinctually open to universal waves of loving. When our emotions are dominated by fear, anger and grief, we become susceptible to the 6 enemies of the mind: lust, rage, greed, jealousy, envy and delusion.
How do we understand the emotional body? In Ayurveda the mind begins in the heart, reaches downwards into the gut and upwards into the brain. The connections are easy to see as seats of instincts, feelings and sensation/thought. All our instincts and our rational thinking revolve around the mediating emotional state. After 9 years of teaching Emotional Intelligence workshops at Sivananda Yoga Farm, the content has been greatly expanded to turn it into this powerful one-day intensive.
Previous attendees are invited to come further deepen the journey as well.
Schedule
8-930am: The fundamental aspect within Ayurveda and Yoga. Setting context.
9:45-10:45am: Basics: diet, lifestyle and relationships: keys to a healthy mind.
11am-12pm: LUNCH
12-1:30pm: Dosha And Guna: Connecting sattva (clarity) rajas (restlessness) and tamas (inertia) to our individual natures of vāta, pitta and kapha: personalizing our emotional healing.
1:45-3:15pm: Pratipaksha Bhavana: Replacing the negative with its opposite. The key to a clear mind.
3:30-4:30pm: Practices: discussion and participation
4:30-5pm: Q&A
Teacher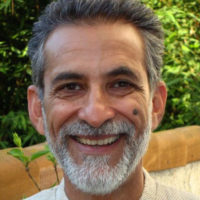 Arun Deva
Arun Deva, AP, AYT, C-IAYT, E-RYT500, is a certified senior āyurvedic practitioner, āyurvedic yoga therapist ,  IAYT certified yoga therapist and  YA certified teacher of vinyāsa krama yoga in the Kriśnamacārya tradition (E-RYT500) He has had the privilege of serving both the National and State Āyurvedic Associations Boards. Currently…
Learn more about Arun Deva