Bhakti Yoga: Guru Poornima Retreat
with Swami Sivasankariananda
July 12 - 14, 2022
Guru Poornima is a special time of the year where we remember our teachers and all they have given us.
Guru poornima is always during the full moon in July.
For these 3 days we will do extra practices of Bhakti, including Puja, Kirtan, Mantra, visiting temples and shrines and more.
ARRIVAL & DEPARTURE
Arrival: Check-in time is 2:00pm. We encourage you to arrive by 10:30am for the ashram re-opening puja ceremony. 4:00pm is the Asana class. Dinner is at 6:00pm and there will be a Welcoming Orientation at 7:00pm followed by Satsang at 8:00pm.
Departure: Check-out time is 12:00pm. You are welcome to stay in the ashram for the rest of the afternoon even after checking out of your room.
Cost & Accommodations
$150 tuition + accommodations (TTC graduates receive 50% off accommodations for the tenting option)
WHAT TO BRING
slip on shoes, loose comfortable clothing, writing materials, meditation shawl or blanket, yoga mat, sitting cushion, water bottle, and, flashlight. All books and materials are available to order from our online boutique. (we will not have yoga mat and cushions available so please bring your own)
COVID POLICY
Please review our Covid-19 Policies before registering.
REGISTRATION
Registration is required at least 3 day before the start of the program. We will arrange an online video call with all guests once you register to review our covid policy.
Teacher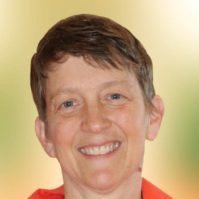 Swami Sivasankariananda
Swami Sivasankariananda, director of the Los Angeles Sivananda Yoga Vedanta Center, served as director of the San Francisco Center from February of 2015 to September 2019. She returns to LA where she lived for 20+ years. She completed her TTC at the Yoga Farm in 1997 and ATTC there…
Learn more about Swami Sivasankariananda