Good Karma Diet: Winter Retreat
with Maha Lakshmi
December 1 - 4, 2022
Description
We believe vegetarian diet is a "good karma diet" as if you eat vegetarian, you will :
– be more healthy, your organs, stomach, liver, kidneys, digestive system will say thanks!
– be contributing to the healing of the earth and climate change. The animals will say thanks!, the earth, water, air will say thanks!
– have better relationships as you become more peaceful. Your closed ones will say thanks!, your new friends will say thanks for coming in my life.
– overall the whole world will say thanks to you as you become more happy and positive and your joy will uplift others. Thanks to be part of the solution for this world!
Daily Schedule
6-8am Satsang: Silent meditation, chanting and lecture
8-10am Yoga Class
10am Brunch
11am Karma Yoga
1-3pm Workshop
3-4pm Free Time and Nature walks
4-6pm Open Yoga Class
6pm Dinner
7-8pm Free Time
8-10pm Satsang: meditation, chanting and lecture
Pre-requisite
There are no prerequisites other than a sincere desire to learn classical yoga.
ARRIVAL & DEPARTURE
Arrival: Check-in time is 2:00pm. We encourage you to arrive by 4:00pm for the Asana class. Dinner is at 6:00pm and there will be a Welcoming Orientation at 7:00pm followed by Satsang at 8:00pm.
Departure: Check-out time is 12:00pm. You are welcome to stay in the ashram for the rest of the afternoon even after checking out of your room.
COURSE MATERIAL
"Essentials of Yoga Practice & Philosophy" by Swami Sitaramananda
WHAT TO BRING
slip on shoes, loose comfortable clothing, writing materials, meditation shawl or blanket, yoga mat, sitting cushion, water bottle, and, flashlight. All books and materials are available to order from our online boutique. (we will not have yoga mat and cushions available so please bring your own)
COVID POLICY
Please review our Covid-19 Policies before registering.
REGISTRATION
Registration is required at least 3 day before the start of the program. We will arrange an online video call with all guests once you register to review our covid policy.
Teacher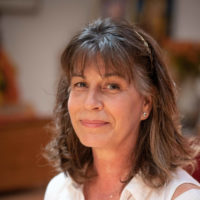 Maha Lakshmi
Maha Lakshmi (C-IAYT) is a teacher of Classical Yoga for many years and graduated the Sivananda Yoga Health Educator Training program in 2020. A student of Ayurveda, a practitioner of the Four Paths of Yoga, and a dedicated student of Swami Sitaramananda and the teachings of Sivananda Yoga,…
Learn more about Maha Lakshmi