Colin Eldridge (Krishna Das)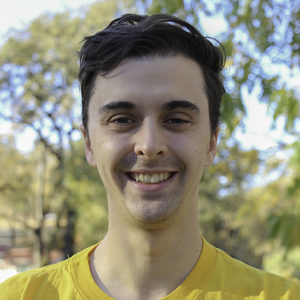 Krishna Das (Colin) teaches and helps coordinate Yoga, Permaculture and Outdoors programs at the Sivananda Yoga Farm. He is a trained Sivananda Yoga instructor, Permaculture Designer, and has a BA in Environmental Studies from Hampshire College. He is currently training to be a certified Yoga Therapist in the Sivananda Yoga Health Educator Training (SYHET).
He teaches participatory and interactive workshops around topics such as Yoga, permaculture, art, social justice, nature awareness, and ecology. He taught a permaculture class at Hampshire College in 2015 and was an Environmental Educator and Naturalist with The Great Basin Institute in 2017. He has also taught both Yoga and Permaculture at many events and with many other organizations such as The NorCal Permaculture Convergence,  San Francisco Sivananda Yoga Vedanta Center, Divine Grace Yoga Ashram and more.
Contact Colin:
Website    Email    Facebook    Instagram    Youtube    LinkedIn    Google+