Colin Eldridge (Krishna Das)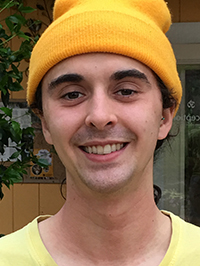 Krishna Das (Colin) is a trained Sivananda Yoga instructor and Permaculture Designer. He teaches and helps coordinate Yoga and Permaculture programs at the Sivananda Yoga Farm.
He teaches participatory and interactive workshops around topics such as Yoga, permaculture, art, social justice, and ecology. He has taught at many events and with many organizations such as The NorCal Permaculture Convergence, The Sivananda Yoga Farm, San Francisco Sivananda Yoga Vedanta Center, Divine Grace Yoga Ashram, Hampshire College, The Great Basin Institute, and more.
.
Website    Email    Facebook    Instagram    Youtube    LinkedIn    Google+
Events with Colin Eldridge (Krishna Das)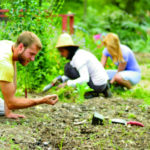 Permaculture Weekend: Social Permaculture and Community Building
November 22, 2019
Description Permaculture lays out a path for how we can approach our world under the current socio-political and economic climate to re-integrate ourselves into the ecological web of life and cultivate relationships of mutual aid and reciprocity with one another.…