Inspiring Wisdom: Mahabharata
with Swami Jnaneswariananda
December 15 - 20, 2019
Course Description
The Mahabharata is one of the two major Sanskrit epics of ancient India. This epic is part of the Hindu history, the Kurukshetra War, and the fates of the Kauravas and the Pandavas. The Mahabharata contains much philosophical and devotional material, such as a discussion of the four goals of life: dharma (right action), artha (purpose), kama (pleasure), and moksha (liberation). It is a fascinating story encompassing all possible scenarios of karmas, and thus teaching us the most precious lessons.
Among the principal works and stories that are a part of the Mahabharata are the famous teachings of The Bhagavad Gita. In this main philosophical and devotional scripture, Lord Krishna teaches Arjuna about his duty in life providing a "guide to life" .
Curriculum
The main story of the Mahabharata will be narrated, including:
Historical Context of the Mahabharata

A description of the main characters including the Kauravas and the Pandavas

The Dice Game

The Marriage and story of Draupadi

The Great Battle

Bhagavad Gita

The fate of the characters after the Battle
Daily Schedule
6-8am Satsang: Silent meditation, chanting and lecture
8-10am Yoga Class
10am Brunch
11am Karma Yoga
1-3pm Mahabharata Workshop
4-6pm Yoga Class
6pm Dinner
7-8pm Free Time
8-10pm Satsang: meditation, chanting and lecture
Pre-requisites
There are no pre-requisites. Familiarity with the Bhagavad Gita is recommended, but not required.
Teacher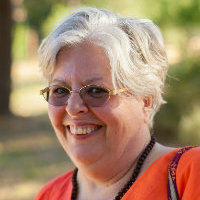 Swami Jnaneswariananda
Swami Jnaneswariananda joined the Sivananda Yoga Vedanta Centers in 1995 and has been director of centers and ashrams in Canada and Italy. She teaches Hatha Yoga, Meditation, Anatomy, and Vedanta at Teacher Training Courses in North America, Italy and India. Swami Jnaneswariananda took vows of Sannyas in 2001.…
Learn more about Swami Jnaneswariananda