Online Bhakti Yoga Course: Teachings on the Ramayana
with Swami Vashistananda
July 13 - 22, 2020
Description
Ramayana is one of the two major Sanskrit epics of ancient India, the other being the Mahābhārata. Along with the Mahābhārata, it forms the Hindu Itihasa. The epic, traditionally ascribed to the Maharishi Valmiki, narrates the life of Rama, the legendary prince of the Kosala Kingdom.
Workshops
Daily from 12 – 1:30 pm
All session will be recorded so you can access later on.
Teacher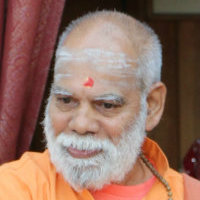 Swami Vashistananda
Swami Vashistananda comes from the Namboodri lineage in Southern India, Kerala and was the personal priest of Swami Vishnudevananda. Swamiji has been a long-time teacher of bhakti and vedanta in the Sivananda organization ever since. He has been at the Yoga farm since October 2014 and does ceremonies…
Learn more about Swami Vashistananda