Online Self-Healing in Ayurveda 3-week course
with Arun Deva
December 2 - 16, 2020
Description
This 3 part series focuses on the first three stages of working with health and disease in Āyurveda. These stages work as preventative, protective and curative together.
Week 1: Settling the mind: Counseling
Where it is possible, Ayurveda strongly recommends building a trusting relationship between physician and patient. To achieve this, the physician offers counseling that builds the patient's faith in his own capacity to heal and the physician's ability to guide him. We will discuss what this looks like.
Week 2: Setting our routines: Lifestyle
Wherever it is possible, the patient can learn the importance of lifestyle in creating, maintaining and correcting their relationship with their health. Āyurveda offers very detailed choices on what creates a healthy lifestyle and what does not. Knowing how to take care of ourselves on a daily basis builds our confidence in taking care of ourselves individually. We will discuss what this looks like.
Week 3: Nourishing ourselves: Diet
In Āyurveda, diet is known as ahāra, which literally means what we take in and its importance in who we become. It not only describes food by taste but also explains how we ourselves are built of taste! From our emotions and thought patterns to our physical body, it is by taste that we embrace, begrudge or disparage our lives. We will discuss what this looks like and what a wholesome diet, as per our individual nature, looks like.
Schedule
6-8pm: Self-Healing in Ayurveda Workshop
The course meets on 3 Wednesdays from Dec. 2 – 16
Free Recording
Seminar on Ayurveda and the Mind
Teacher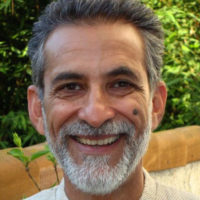 Arun Deva
Arun Deva, AP, AYT, C-IAYT, E-RYT500, is a certified senior āyurvedic practitioner, āyurvedic yoga therapist ,  IAYT certified yoga therapist and  YA certified teacher of vinyāsa krama yoga in the Kriśnamacārya tradition (E-RYT500) He has had the privilege of serving both the National and State Āyurvedic Associations Boards. Currently…
Learn more about Arun Deva