Online Yoga Seasonal Self-Care Practices for Health and Vitality
with Maha Lakshmi, Tara Durga Devi and Radha (Debbie Desrochers)
February 7 - 14, 2021
Description
Yoga offers everything we need to lead a healthy and holisitic lifestyle that is tuned to nature and our higher Self. The Yoga Seasonal Self-care Practices course is a 7-day immersion into the daily Yoga lifestyle based on the 5 Points of Yoga to harmonize body, mind, and spirit that will improve health and vitality, our sense of connection to others (and Self), help us to generate more positive thoughts and focus, that we can live with more peace of mind and contentment in daily life.
You will learn and practice:
Yoga asana practice to move prana and improve your physical and mental health.
What to do with Prana for physical, mental and spiritual health
The role of diet and the mind
Positive Thinking techniques
12-point meditation practice
Conscious relaxation techniques
one-on-one  Yoga Health consultation (by appointment)
Daily Schedule
6:00-7:15am     Satsang: Guided silent meditation, chanting and lecture
8:00-9:30am    Yoga Asana Class
1:00-2:30pm    Yoga Talk
3:00-4:30pm   Yoga Asana Practice: personal tips for your home practice
Pre-requisites
No Prerequisites required other than a sincere desire to learn and practice.
Testimonials
I love the Yoga Farm. So peaceful, nature, yoga, chants, meditation, vegan food, a healthy gateway. Perfect to inspire daily yoga at home. Om shanti.
– Saraswati
References
Teachers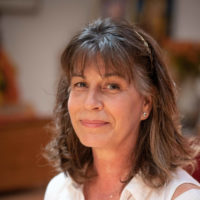 Maha Lakshmi
Maha Lakshmi (C-IAYT) is a teacher of Classical Yoga for many years and graduated the Sivananda Yoga Health Educator Training program in 2020. A student of Ayurveda, a practitioner of the Four Paths of Yoga, and a dedicated student of Swami Sitaramananda and the teachings of Sivananda Yoga,…
Learn more about Maha Lakshmi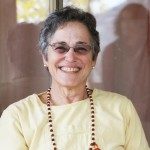 Tara Durga Devi
Tara Durga Devi has been teaching yoga and meditation for 32 years and was co-founder and owner of The Yoga Center, an affiliated Sivananda Yoga center in Stockton, CA. She has been trained in Yoga Therapy and is a graduate of the Sivananda Yoga Teachers Training Course (TTC)…
Learn more about Tara Durga Devi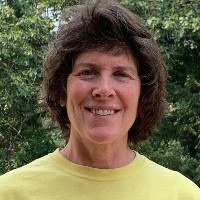 Radha (Debbie Desrochers)
Radha (Debbie Desrochers) has been coming to the Yoga Farm since the late 90's. After retiring from a profession of teaching engineering and mathematics, she now teaches yoga, meditation, positive thinking, and stress management and holds spiritual gatherings at her home in Mt. Shasta, CA and here at…
Learn more about Radha (Debbie Desrochers)