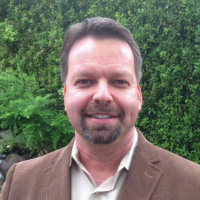 Shani Robins, Ph.D. pioneered the field of Wisdom Therapy TM in 1998.  He is a licensed Psychologist (PSY18795) by the California Board of Psychology and is the founder and director of the Wisdom Therapy Institute since 2000. He is an instructor at Stanford University Medical School's Health Improvement and BeWell Programs and the Director of Clinical Training at Sofia University (Institute of Trans-personal Psychology). Dr. Robins received his B.A. in Psychology and Philosophy from UCLA in 1989, his M.A. and Ph.D. in Cognitive Experimental Psychology from U.C. Santa Barbara in 1996, completed a 2-year National Institute of Mental Health Postdoc at U.C. Irvine in 1999 and a Ph.D. re-specialization in Clinical Psychology in 2002.  He has published and has given numerous clinical workshops, invited talks, scientific conference presentations, and corporate consultations nationally and internationally on Wisdom Therapy TM and its relationships to cognition's, emotions, stress reduction, relationships, work place effectiveness, coping, emotional intelligence, performance, and organizational consulting.
Events with Shani Robins, Ph.D.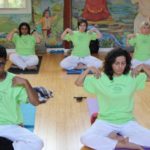 800-Hour Professional Sivananda Yoga Health Educator Training
November 8, 2021
It's the event of the century!