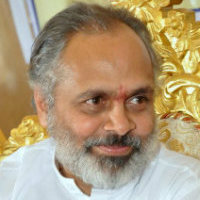 Bangalore Niranjan Babu is a scholar in Vastu, Astrology, Mudras, Mantra Shastra, Gemstone and Meditation. He is the son of the most famous Vedic astrologer of all times B.V. Raman, who has been chosen as the Jyotishi to explain the science of Vedic astrology to the United Nations. He inherited from his Father the traditions of Jyotish and Vastu and is presently the publisher of Vedic astrology Magazine started by his Father since 1895.  He has authored several bestseller books in English and regional languages of India. He has lectured, conducted seminars and given professional consultations to individuals, corporate layouts, temples, etc in India, North America, Europe and other parts of the world that include Russia, France and Belgium.  Niranjan Babu has the intuition of an expert and will teach you not only the sciences of Vastu but the insights that will make this vedic science accessible to all, not only for life enhancement but also for Self Realization.
Events with Niranjan Babu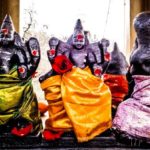 4th of July Weekend: Vedic Knowledge for Health, Energy and Wisdom
July 2, 2020
This is the 2nd Vedic Knowledge conference gathering internationally well-known Vedic teachers.  Make use of all rounded vedic wisdom to improve our quality of life. Be inspired by ayurveda, Jyotish, Vastu, tantric rituals, Yoga and Vedanta.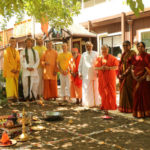 Indian Architecture (Vastu) for Beginners
July 6, 2020
Description Vastu Design for Beginners, with Niranjan Babu, is a course on Vastu, the science of sacred architecture, and is a vedic science and sister science to yoga along with other sister sciences such as ayurveda, vedanta, and jyotish. A rare occasion to learn from an expert!  Niranjan…